AKRON, OH - FirstEnergy Corp. an Akron, Ohio-based public utility holding company, announced that they have agreed to sign a deferred prosecution agreement with the U.S. Attorney's Office for the Southern District of Ohio.
Previously they have been charged with public corruption by committed honest services fraud, and they had to pay $230 million as a monetary penalty.
In July 22 court filings, FirstEnergy Corp. admitted they had conspired with several public officials and other entities to pay an amount of money. They also admitted to paid millions of dollars to a recently elected state public official through the official's alleged 501(c)(4). All this bribe, in exchange for specific benefits related to the passage of nuclear legislation and other benefits for FirstEnergy Corp.
Donald T. Misheff, nonexecutive chairman of FirstEnergy's board of directors, gave his remarks on the situation.
"FirstEnergy's Board of Directors moved swiftly and decisively to investigate this matter and, along with the management team, has cooperated and will continue to fully cooperate with the U.S. Attorney's Office that is investigating the matter," said Misheff.
As per the agreement, FirstEnergy would cooperate in the investigation, by conducting an internal investigation related to the company's conduct in the agreement and other conduct being investigated by the government. The $230 million penalty fee will be split between the U.S. Treasury and the Ohio Development Service Agency that would benefit Ohioans in paying their regulated utility bills.
"FirstEnergy's core values and behaviors include integrity, openness, and trust. As an organization, we are redoubling our commitment to live up to these values and the standards that we know our stakeholders expect of us," said Steven E. Strah, FirstEnergy president and chief executive officer. "Moving forward, we are intently focused on fostering a strong culture of compliance and ethics, starting at the top, and ensuring we have robust processes in place to prevent the type of misconduct that occurred in the past."
FirstEnergy admitted they are responsible for the acts of its current and former board members. They've been changing some executive board, recently they appointed the new Vice President and Chief Risk Officer, Soubhagya Parija. The company will keep operating following the agreement, they will be supervised and had to report directly to the United States Attorney for the Southern District of Ohio.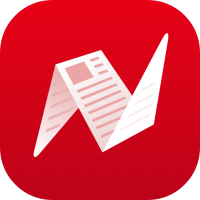 This is original content from NewsBreak's Creator Program. Join today to publish and share your own content.