CLEVELAND, OH—The Cleveland Police is looking for IT staffs to join their organization. The Police Department is looking for a high-tech individual to provide their organization with the recent critical demand on pursuing the demand of modern policing.
The policing vision of 2025 states that "By 2025, digital policing will make it easier and more consistent for the public to make digital contact, improve our use of digital intelligence and evidence and ensure we can transfer all material in a digital format to the criminal justice system."
With the support of the IT staff, the Cleveland Police will be able to provide information and technology needed to overcome their vision in fields of investigation, supporting the public, interacting with the justice sector, and other agency partners.
With digital channels, the public will be able to connect in new ways: reporting a crime in an easier way, and carrying out routine transactions with no hassle.
The increasing demand in joining the digital society means that the role of ICT in Cleveland Police Success' will increase over time.
Technology plays an important role in service delivery and access to information in this digital age.
All service providers today have digital channels that are available to ensure people and employees connect quickly and efficiently.
Therefore, police staff and the community could engage better.
The roles available are Network Support Engineer and IT Support Manager.
The Network Support Engineer will install, move, maintain the network system, contribute to the design, and support the network team. The IT support manager will supervise day to day activity of the IT team.
Please register via the Cleveland Police Website and forward your application here.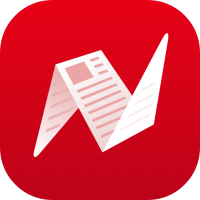 This is original content from NewsBreak's Creator Program. Join today to publish and share your own content.