CLEVELAND, OH – The Cleveland City Council has approved The Community Engagement Healthy Home Initiative, a program to aid homeowners and the communities of Cleveland to improve their neighborhoods, on July 14.
The main purpose of the initiative is to create a secure, healthy, and lively neighborhood, as well as the communities that reside within. Up until recently, non-profit neighborhood development corporations have been handling the plan within the initiative by focusing on development, conservation, security, and capital investments.
Authorized by Cleveland's Department of Community Engagement, the approval for the program includes the permit to use up to $1 million to recruit Community Engagement Specialists to be assigned in the neighborhoods.
The Community Engagement Specialists will be working alongside the Department of Community Development, Department of Building and Housing, Program Manager, CDC team, and the Council representative to determine their work locus.
They will also conduct properties research, build specific engagement of the property and outreach plans, partner up with residents and landlords as well as assisting them in technical things, connecting them to internal and external housing resources, programs, and services as required.
Together with the Home Maintenance Program Administrator, the specialists will run the paint program. While together with the Program Manager, they will be organizing discussion forums and classes for homeowners and landlords.
With the recruited human resource, the city's housing stock and the life quality of Cleveland's residents, in general, are expected to be improved.
The budget will also be allocated to create partnership contracts with local development corporations. The corporation which agrees to be in the partnership for the initiative will play the role to do the hiring process of the program's employee.
Other aspects that will receive budget allocation are software procurement, staff training, as well as materials and supplies purchase.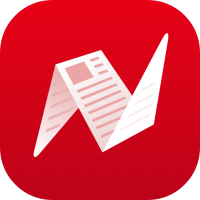 This is original content from NewsBreak's Creator Program. Join today to publish and share your own content.