CLEVELAND, OH – The City of Cleveland is putting on-street parking meter modernization into their top priority list as they hired a consulting company to handle and carry out the plan.
The company, Desman Design Management, advised the City to undergo several phases of the plan which will support the procurement and installation of the parking meters within the city.
The phases are created based on the location, one where it needs parking meters upgrading and another one where it hasn't got parking meters installed yet. The first phase will cover the downtown, some places in the University Circle, and the Ohio City neighborhood.
In phase one, the current single-space meters will be replaced with a new and improved station kiosk which allows for multi-space credit card payment. The new parking meters will be using Automatic License Plate Recognition technology that has a camera to take pictures of license plates and a computer to continue the process by converting the digital pictures into alphanumeric characters. They also planned to allow system-wide by-phone payment in this phase.
In phase two, they will widen the procurement and installation process to eight neighborhoods in the city. The multi-space station kiosk that allows credit card payment will be placed to replace the existing parking meters. This phase is also where they will add parking meters to the areas which don't have on-street parking meters installed. They will introduce the same type of parking meters to these areas.
A parking rate increase of $0.50 per hour is also proposed to the City by the consulting company for on-street parking within the downtown. However, they recommend having the parking rate of all the neighborhoods outside of downtown increase to $1.00 per hour.
Further information about the plan's summary can be accessed here.
The detailed plan of each phase can be seen here.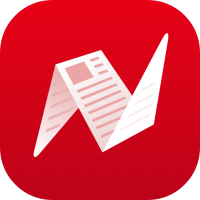 This is original content from NewsBreak's Creator Program. Join today to publish and share your own content.