CLEVELAND, OH — The Office of Student Employment of Case Western Reserve University invites on and off-campus employers to register for the Student Employment Job Fair.
This annual program is CRWU Office of Student Employment's main recruitment event for community and campus employers who want to hire students in the fall.
The fair will take place on Thursday, August 19, from 3:30 to 5 p.m. in the Tinkham Veale University Center Ballroom. At the fair, students who seek on and off-campus employment for their academic year will have the opportunity to submit applications and resumes and schedule interviews.
Please note that off-campus employment is limited to students with Federal Work-Study.
The Campus Group app will provide students with an employment directory prior to the fair. To be included in the directory, please register before July 30.
To register as an employer, visit this page.
For inquiries, please contact the CRWU Student Employment Office at stu-emp@case.edu.
Student employment is a program students can use to enhance their academic experience at CRWU. Students gain relevant experience in a supportive and challenging environment by applying practical learning on the job.
Students play an integral role in many university departments, and in return, the university provides them with an opportunity to gain valuable trade and technical skills. Student employees also perform work that may relate to future career plans and earn a competitive pay rate.
CRWU's Student Employment Office:
412 Yost Hall, Cleveland, Ohio 44106-7049
Phone: 216.368.4533
Fax: 216.368.5054
Office Hours: Monday through Friday, 8:30 a.m. to 5:00 p.m.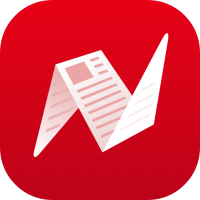 This is original content from NewsBreak's Creator Program. Join today to publish and share your own content.