UNIVERSITY HEIGHTS, OH — John Carroll University has announced a collaboration with Saxbys, a Philadelphia-based Certified B Corporation, and coffee company. The goal of this collaboration is to bring an entirely student-run cafe on campus this fall. The Saxbys Experiential Learning Platform, or E.L.P., will be used to run the cafe.
Partnering directly with JCU's Provost's office, Saxbys will hire a student executive officer (SCEO) each semester to give them first-hand experience in holding a business. The student who fills this role will be in charge of managing all of the cafe's working mechanisms, such as team development, the cafe's profit-and-loss statement, community outreach efforts, and many more.
During their time in this role, each student will get a full semester of college credit, a competitive salary, and even a bonus, all while acquiring invaluable experience in real-world, civic-minded corporate leadership. Further, the cafe will also be completely staffed by JCU students.
The cafe is only one out of many of Saxbys' pioneering Experiential Learning Platform. Penn State University, Bowie State University, and the University of Pittsburgh are some of the other institutions that have a similar partnership.
The program aims to equip the next generation of changemakers by offering in-depth entrepreneurship opportunities to students on top of their traditional classroom learning, hence creating a larger skillset and knowledge.
"President Miciak's first statement as the leader of John Carroll University highlights experiential learning as a key ingredient in providing students with a transformative education when mixed with academic rigor and personal formation," said Nick Bayer, Saxbys Founder and CEO. "We couldn't imagine a better partner for our first Experiential Learning Platform cafe in Ohio, and we look forward to bringing this dynamic, student-centric experience to John Carroll, where students get the one-of-a-kind opportunity to practice civic-minded leadership right on campus"
"We are excited to partner with Saxbys to offer this hands-on, real-world opportunity for our students," said Dr. Alan Miciak, President of John Carroll University. "This combination of academic and experiential learning will position our students to succeed during their time at JCU and after graduation."
In the coming weeks, Saxbys and JCU will announce the first Student Cafe Executive Officer who will run the new cafe. The cafe itself is set to launch this fall. Visit hellosaxbys.com to learn more about Saxbys and find a cafe nearby.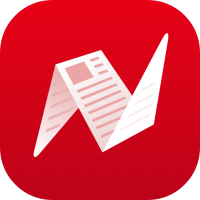 This is original content from NewsBreak's Creator Program. Join today to publish and share your own content.