CLEVELAND, OH – Cleveland's Rock & Roll Hall of Fame will hold a dialogue session with Alec Wightman following the recent release of his first book on Wednesday, July 28 (7p.m. – 9p.m.) at the Foster Theater. The session will be led by Greg Harris as President and CEO of the Rock & Roll Hall of Fame, and will be continued with a book-signing session.
Alec Wightman works as a corporate lawyer and also a board chair in the Rock & Roll Hall of Fame, he channels his passion for music through concerts promoting for three decades. He lives in the German Village area of Columbus, Ohio, where he resides with his wife and his two daughters.
Wightman's 'MUSIC IN MY LIFE: Notes From a Longtime Fan' is telling about the musical chronicle journey of a non-musician with a burning passion for music, especially in rock & roll. Wightman will take the reader to overview his musical evolution from the great rock & roll in the 1960s, passing several Neil Young concerts in the 1970s to the period of singer-songwriter glories such as John Stewart, Jesse Winchester, Tom Russel, Rosie Flores, and Dave Alvin.
One of the book reviewers stated that Wightman's specialty throughout his life has been his ear for great songs and the admiration he has for those who write them. His admiration is acknowledged through his book, where he poured his awe and appreciation for the musician and the songs, whether it came from the unsung artists such as Chuck Prophet and John Fullbright, or the well-known such as Bruce Springsteen and Jimmy Webb.
In his lifetime, Wightman has been advocating live music where the fans can catch more than just a glimpse of their artist's performances. Through his activities, he built special connections with many musicians along the way. His activities at the Rock Hall are also quite an influence on his perspective on rock & roll music.
Tickets for the session are free, but registration is still required. Entry starts at 6:30p.m. and books are available for purchase thereafter. You can reserve your tickets here.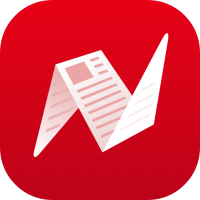 This is original content from NewsBreak's Creator Program. Join today to publish and share your own content.