CLEVELAND, OH — Kirk Herath, a member of the Center for Cybersecurity and Privacy Protection Advisory Board at Cleveland State University, Cleveland-Marshall College of Law and the chair of CyberOhio, led a small group of experts to draft Ohio's landmark privacy bill.
The bill itself was announced by Ohio Lt. Governor Jon Husted, along with several lawmakers, at a press conference on July 13.
At the Center's annual Cybersecurity and Privacy Protection Conference on May 28, Lt. Governor Husted previewed House Bill 376, better known as the Ohio Personal Privacy Act (OPPA).
OPPA would give Ohioans data rights while also requiring corporations to follow certain data standards. It would largely affect firms in Ohio with a gross revenue of $25 million or more, as well as organizations that hold or process huge amounts of data.
The law creates a new safe harbor for Ohio businesses that go above the basic safeguards and implement privacy programs that follow the National Institute of Standards and Technology (NIST) Privacy Framework.
The drafting team was a subset of CyberOhio, led by Lt. Governor Husted, an advisory body that is a branch of InnovateOhio. Kirk Herath is an instructor in the law school's online Master of Legal Studies (MLS) program in Cybersecurity and Data Privacy, in addition to chairing CyberOhio and serving on the Center's Advisory Board.
"While Ohio joins over 20 other states that have introduced or passed data privacy legislation, I believe that Ohio's novel use of the NIST-Privacy framework as the Safe Harbor standard of care makes it the most innovative proposal to date," said Herath. "It ushers in the use of a national framework that can be a useful model for other states to begin to build a state-based, national and uniform privacy standard without Congressional action."
"This bill demonstrates that the outstanding work of our Center for Cybersecurity and Privacy Protection and Professor Brian Ray benefits Ohio and the nation through both its academic and applied industry leadership," said CSU Cleveland-Marshall Dean Lee Fisher.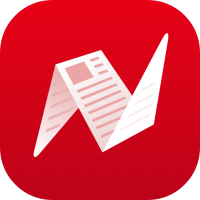 This is original content from NewsBreak's Creator Program. Join today to publish and share your own content.