CLEVELAND, OH — Many people across the country are missing their second shot of the COVID-19 vaccine due to family or work problem, a scheduling error, or simply forgetting. Pulmonary and critical care doctor Joseph Khabbaza, MD from the Cleveland Clinic explains what you should do if you miss your second COVID-19 vaccine visit.
"If you've missed your appointment, the best advice is to reschedule and get that second dose as soon as possible," says Dr. Khabbaza. "No matter what the timeframe might be, you'll still be considered fully vaccinated for COVID-19 two weeks after your second shot."
While the CDC has set limits for the period between doses – 28 days for Moderna and 21 days for Pfizer – they also state that a delay of up to 42 days "is permissible when a delay is unavoidable." However, there is still much to discover about the respond to these vaccines.
"There have been some initial studies that show there's no negative effect of waiting longer than 42 days between doses," says Dr. Khabbaza.
While findings from the studies suggest that a shot delay isn't harmful, you should still obtain your second dose as soon as feasible. You want to get to complete immunity as soon as possible, even if you have some immunity following the first shot. According to these studies, it's not too late to get a second shot if you miss your appointment.
The second dose of the two-dose vaccine is required to achieve complete COVID-19 protection. The CDC, for example, reported that a single dosage of the Pfizer vaccine was effective against COVID-19 in 60 to 80% of cases. However, the same trials also revealed that both doses were 90% effective against COVID-19, with an even greater percentage of success against severe COVID-19 cases.
According to Dr. Khabbaza full immunity is critical for both individual protection and community protection against the spread of the virus. The vaccinations have proven to be quite successful against the mutations and variants encountered so far, in addition to helping us achieve that critical herd immunity status.
If you've missed your second shot, the Clinic has some advice on how to catch up. The first is that you must make the appointment as soon as possible, clearing your calendar and ensuring that your appointment does not overlap with other important activities. And if you're one to forget things, set up reminders in your phone so that you'll be alerted when the date for your second shot is coming.
"The delta variant is getting a lot of our attention now and if you're fully vaccinated – meaning both doses of a two-shot vaccine – you have very little to worry about," Dr. Khabbaza adds. "And it's important to be fully vaccinated to protect yourself against potential future variants."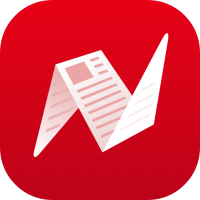 This is original content from NewsBreak's Creator Program. Join today to publish and share your own content.