CLEVELAND, OH — The City of Cleveland announced on June 22 that residents can now sign up for a new bi-weekly curbside recycling program. For residents who are interested in participating, it is necessary to first complete an opt-in form or phone (216) 664-3030 by October 22 and agree to the recycling program guidelines.
Changes to the recycling program are being implemented as part of a larger effort to reduce contamination from curbside recycling, lower program costs, and increase garbage collection efficiency. The new program is expected to be in place by the end of 2021.
"For more than a decade, my administration has worked to build and solidify Cleveland's reputation as a 'green City on a blue lake'" said Mayor Frank G. Jackson. "This opt-in recycling program will help us to work alongside residents to establish a more efficient and sustainable waste and recycling collection process."
The number of people who sign up over the 90-day-term will provide the city an idea of the new program's potential popularity and will aid in the creation of route plans. Residents who opt in can get more information about the program once it is fully operating. Residents who do not want to participate will have their blue recycling carts taken away.
On alternate weeks from the recycling collection, bulk collection will change to bi-weekly, and eventually will come to an appointment-based program as soon as the bi-weekly collection routes have been established.
Beginning Monday, August 9, 2021, the Department of Public Works Division of Waste Collection will continue issuing citations for violations of City of Cleveland waste collection and recycling regulations.
Residents will be required to sign a pledge committing to meet all curbside recycling standards, such as only placing permitted recyclables in their bins according to their scheduled weeks, as well as understanding that their bins may be removed suppose they are not properly participating in the program.
The changes made to the waste collection and recycling program coincide with the establishing of Circular Cleveland, a two-year initiative in Cleveland aimed to create and implement circular economy strategies and programs.
The circular economy is a broad strategy to provide community-wide benefits by removing waste and pollution from the economic system, extending the useful life of products and materials, safeguarding and regenerating natural systems, as well as creating new jobs.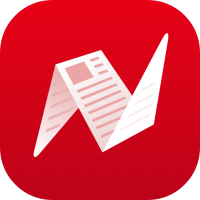 This is original content from NewsBreak's Creator Program. Join today to publish and share your own content.