Cleveland, OH - Guten Tag, Oktoberfest is almost here, and what other way to celebrate it aside from a great beer? Great food of course. Just because you can't go to Germany doesn't mean you can't celebrate it in the comfort of your home. Today we'll teach you how to make a pork schnitzel (also known as "schweineschnitzel") with gravy made from Great Lake's Oktoberfest beer, so that you can celebrate Oktoberfest at home with your loved ones. This dish serves five people, so put on your lederhosen and start cooking.
Here are the ingredients:
Schnitzel:
1 medium pork tenderloin, cut into 1-inch thick medallions and pounded thin with a mallet
1/4 cup all-purpose flour
1 egg, beaten
1 cup of bread crumbs
1 cup olive oil, vegetable oil, or lard
Gravy:
Half-stick butter
1 shallot, diced
12 oz. Oktoberfest
Salt and pepper, to taste
Here's the way to cook it:
Season the pork that has been pounded thin with salt and pepper. Gently dust pork with a portion of the all-purpose flour. Dredge the floured pork in an egg wash, then coat with bread crumbs to make schnitzel.
In a deep sauté pan, heat the oil of your choice on medium-high. Once hot, add your coated pork and cook for 3 minutes on each side or until golden brown. Once they're done, remove the schnitzel from the pan, and put them on a plate.
Using the same pan over medium-low heat, melt the butter. Once it's melted, add shallots and stir in some pork drippings. Cook somewhere around four minutes, or until shallots are soft. Whisk in the other portion of the flour to make a roux, continuing to scrape up pan drippings.
When the color of the roux turns blonde, add salt and pepper, cook over medium heat for two minutes while whisking it constantly. Once it's done, serve the gravy over schnitzel with mashed potatoes or sauerkraut.
There you have it: Schweineschnitzel with Oktoberfest gravy. Hope you give this a try. Auf Wiedersehen!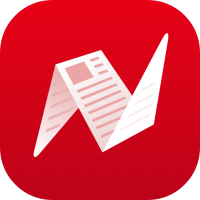 This is original content from NewsBreak's Creator Program. Join today to publish and share your own content.