CLEVELAND, OH – The MetroHealth System, a Cleveland-based hospital that serves residents of Cleveland and Cuyahoga County, is launching an online appointment program for mental and behavioral health patients. They will be offering assessments for medication and treatment or counseling sessions for addiction aside from direct, person-to-person assessments.
The number of requests for behavioral health services was soaring high as the COVID-19 struck. The patients can only book appointments through phone calls during business hours, at the time. Reflecting on what has happened, MetroHealth System create online services to make it easier for the patients.
Julia Bruner, the MD MetroHealth SVP for Behavioral Health and Correctional Medicine, stated that MetroHealth and Recovery Resources have always been giving the care that every individual needs in terms of mental health and addiction service.
"Patients want a simple to access, confidential and high-quality mental health and addiction care. Our online scheduling and telehealth visits provide just that: high-quality behavioral health care within reach of the patient's home," said Bruner.
The Recovery Resources has been offering community-based behavioral health services since 1955 to aid people who have problems with mental illness, drugs, alcoholism, and other addictions. Recovery Resources has built partnerships with agencies across Northeast Ohio to serve 10,000 people annually.
"This innovative collaboration with our partners at MetroHealth will advance our commitment to increase access to care when people are ready to seek treatment; anytime is the right time," said Pamela Gill, RN, MA, the Recovery Resources President & CEO.
To request services, the patient can access MetroHealth's website and choose between a video or in-person appointment to get the initial assessment conducted by a counselor or social worker in charge.
For further information regarding the services, please visit this page or call (216) 778-4428.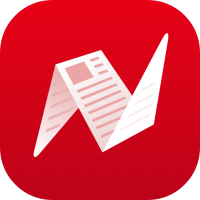 This is original content from NewsBreak's Creator Program. Join today to publish and share your own content.