STOW, OH - The City of Stow focusing its work on the new City Center Project, a plan that will create a gathering space for local residents on the site of the former SKIP Playground. Currently, the developer is focused on rebuilding SKIP Playground, to create fun and easily accessible facilities for families and children of Stow City
Groundbreaking is expected to take place this Fall, and next Spring they commence the installation of playground components. This community facility will serve as an anchor project for a long-term plan to develop the City Center for the City of Stow, by creating a facility that includes culture, recreation, leisure, education, wellness, inclusion, and more. This project is also expected to bring not only residents but also visitors from the neighboring city.
"This project is an important undertaking for the City of Stow, and we want to make sure it is done thoughtfully and with the community's best interest in mind," said City of Stow Mayor John Pribonic.
"We are very excited regarding the progress we've made. We are all working very hard on the planning and fundraising to make this space a reality. Once complete, the City Center will be a family-friendly, fun, safe, and inviting place for all residents to visit, play, exercise, and enjoy!"
In 2019, the City of Stow organize a Visioning Workshop that helped create this project for the City Center. The workshop included members of the Parks and Recreation Board, Arts Commission, Commission on Inclusion, and Senior Citizens Commission.
Before the pandemic, they held a regular meeting to discuss the project. Both committees submitted their recommendations to the administration. The Steering Committee also had acquired approximately $275,000 in pledged private donations for the project. Right now, the total raised funds are $425,000 with most of the remaining funds needed for the project committed in principle.
"We are so appreciative of our community volunteers and the hard work they have dedicated to this signature project," said Mayor Pribonic.
"We appreciate the public's continued support on this initiative," said Mayor Pribonic. "This project is going to bring so much joy to everyone in our community, and we are just as eager to see this completed as our citizens are. It is a project that we can all be proud of!"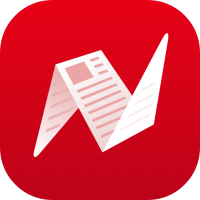 This is original content from NewsBreak's Creator Program. Join today to publish and share your own content.