Cleveland, OH - Cleveland Case Western Reserve University's Bharat Ranganathan has been chosen as one of 10 Members of the Paul Ramsey fellowship at the nonprofit Center for Bioethics and Culture.
The fellowship program brings top bioethics theorists together, such as Ranganathan, with current graduate, medical, and law students to provide them with preparation to approach bioethics in a morally responsible demeanor.
As a fellow with the Paul Ramsey Institute, he will have the opportunity to develop the concepts and methods of Paul Ramsey, whose bioethics papers are among the most well-known early contributions to the subject and who is widely regarded as one of the most influential 20th-century ethicists.
Ranganathan has a long history of academic pursuits. He followed a career in ethics after earning bachelor's, master's, and Ph.D. degrees from Case Western Reserve University, Harvard University, and Indiana University, in that order. He most recently came back to CWRU as the Elmer G. Beamer-Hubert H. Schneider Fellow in Ethics.
Since his undergraduate days at CWRU, Ranganathan has been concentrating on moral responsibility and a person's responsibility to others, he studied religious studies and political science. In fact, Ranganathan published both a paper and a chapter on Ramsey's methodology, titled Paul Ramsey's Christian Deontology before even applying to the Paul Ramsey Fellowship.
"Bharat is quickly gaining a prominent voice among a new generation of scholars in religious studies and bioethics, as this prestigious fellowship attests," said Timothy Beal, Ranganathan's previous student advisor, and current faculty advisor.
Ranganathan's current main interest is in global economic inequalities and access to things that people take for granted, such as health care. He is urged to question and answer moral-political questions while taking into account racial and political diversity, along with how religious traditions connect with and impact those issues as a member of religious and racial minority groups.
Ranganathan believes that having the opportunity to learn more about Paul Ramsey's ideas will improve the way he teaches his students. In the fall, Ranganathan will begin his Paul Ramsey Fellowship for two following academic years.
"I think because I can say I was in their shoes just 15 years ago, it gives me a different relationship with students compared to other professors," Ranganathan said.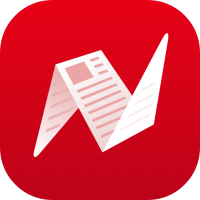 This is original content from NewsBreak's Creator Program. Join today to publish and share your own content.