Chesterland, OH - A federal grand jury has indicted Robert Bearden, a man from Chesterland, Ohio, on three counts of wire fraud and one count of theft of government funds.
The indictment, as announced by Acting US Attorney Bridget M. Brennan, states that the defendant devised a plan in July of 2020 to fraudulently gain Economic Injury Disaster Loans (EIDL) guaranteed by the United States Small Business Administration (SBA) under the Coronavirus Aid, Relief, and Economic Security (CARES) Act, which includes approximately $60,000 in loans.
In addition, the 49-year-old man allegedly carried out the scheme in several ways including, submitting EIDL applications through the SBA's online application portal that has false reports about existing and non-existing businesses, submitting fraudulent EIDL applications in the name of third parties in exchange for a cut of the funds received.
The scheme was done by exploiting the personal identifying information of people seeking government pandemic aid to complete loan applications on their behalf, which were then deposited into accounts controlled by Bearden.
Furthermore, in July of 2020, the indictment recognizes three fraudulent EIDL loans for around $60,000 in total that Bearden applied for. He recruited a purported third-party borrower after obtaining a fraudulent loan in his own name, only to use the third party's information to secure a $12,300 loan sent to Defendant's own account rather than the third party's.
Bearden also got a $34,800 loan for a third party in exchange for a $6,000 kickback in another situation.
The FBI and the IRS Criminal Investigations conducted this investigation, while Assistant U.S. Attorneys Elliot Morrison and Brian M. McDonough prosecuted this case.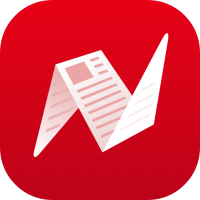 This is original content from NewsBreak's Creator Program. Join today to publish and share your own content.