Cleveland, OH - On July, 26 from 2 p.m.- 3 p.m., come to The Garage Exhibit at Rock And Roll Hall Of Fame and watch the performance of the Hard Rock legend, Lita Ford. On top of the performance, she will also donate her iconic BC Rich Warlock guitar that she used on her 2014/2015 tour and the famous Whisky-a-Go Go's 50th-anniversary performance to Rock Hall.
Labeled by many as "The First Lady of Rock Guitar", she's one of the most influential female rock musicians in the world with countless albums on her discography and singles such as "Kiss Me Deadly", "Close My Eyes Forever" a duet featuring fellow Rock and Heavy Metal legend as well as "The Prince of Darkness" Ozzy Osbourne, and "Betrayal", the latter was featured in a Heavy Metal based action-adventure video game, Brütal Legend where she also had a voice role.
In the 70's she was the lead guitarist of an all-female Rock band called "The Runaways" alongside fellow Rock legend Joan Jett until the band's breakup in 1979. After that breakup, she went on a successful solo career, influencing countless musicians around the world regardless of gender.
After giving her guitar to Rock Hall, to end the day, Lita alongside her longtime bandmate Patrick Kennison, will perform several of her hit songs in the Rock Hall's garage. The ticket price is $30.00, however, if you're a Rock Hall Member, you can purchase the ticket for free.
Go to her Youtube channel if you want to listen to her songs by clicking here
You can also watch her Wikipedia Fact or Fiction by scrolling down.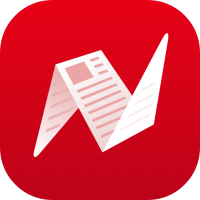 This is original content from NewsBreak's Creator Program. Join today to publish and share your own content.