CLEVELAND, OH - The City of Cleveland is going to hire firefighters under their Civil Service Commission. The admission will be done online through www.governmentjobs.com/careers/cleveland. No other forms of application will be accepted.
The electronic application period is open from 12:01 AM on Tuesday, July 13, 2021, to Sunday, August 15, 2021. No late applications will be allowed.
Applicants who may need help in filing the application may contact 216-623-5233 for assistance. There will be no filing fee for this examination.
The starting salary while in the fire training academy will be $15.00 per hour. Upon successful completion of the academy, the firefighter's salary will be $57,025.38 per year.
At the time of the appointment to the academy, the candidate will be required to enter into a training cost reimbursement agreement with the city of Cleveland. The agreement will obligate candidates to reimburse the City of Cleveland for training costs if they separate from the Division of Fire within 5 years.
The duties of the firefighters are namely driving vehicles, searching fire areas for victims, competing for rescue operations, applying force to enter structures and vehicles, operating pumps, activating fire hydrants, operating aerial ladders.
They also have to deploy ground ladders, provide emergency medical treatment, handling hose lines, advance charged hose lines and extinguishers, cutting holes in roofs, doors, and vales, ventilating fire areas, illuminating fire scenes, etc.
They are also required to transport victims on stretchers, extracting victims from vehicles or structures, salvaging property, maintaining equipment, completing housekeeping chores at the fire station, planning strategies for fighting fires, etc.
The minimum qualification of age will be 18 years old and the applicants must not be older than 39 years old. You will require at least a high school diploma, GED, letter of official stationery from high school or board of education, and dd-214. For more information please visit this page.
Follow me to see more articles like this.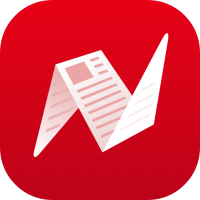 ...
This is original content from NewsBreak's Creator Program. Join today to publish and share your own content.