Westlake, OH - The City of Westlake, Ohio, is looking for a Slide attendant. The attendant will be under the supervision of the pool supervisor and is responsible for the health, safety, and welfare of those using the Recreation Center Swimming Pools and Peterson Pool at Clague Park.
They are bound to make sure the pool patrons meet height requirements for water slides and that the riders are following the regulation. The slide attendant will be under the Department of the City of Westlake Recreation Center.
The salary range is $8.80 per hour and the position is part-time. Applications will be accepted until the position is filled.
The requirements for this job are:
-Have a major knowledge of water hazards first aid
-Able to recognize hazardous situations, and adopt an effective course of action.
-Good communication skills
-Social skills
Applicants must also be available for flexible hours during the week and the weekend. There will be pre-employment drug screening and background checks. You need to have certain physical skills to perform this job.
You need to be able to sit, kneel, stoop, communicate, reach, and manipulate objects. It also requires mobility, proficiency in swimming, and knowledge of the application of first-aid techniques.
You are going to perform all workplace expectations and policies of the City of Westlake and Westlake Recreation Center. You will enforce the rules and regulations of the slide and pool facility. You will warn the swimmer of improper activities and hazards.
You will have to notify the supervisor of any accidents, rescues, and problems in the pool, and report to the Aquatic Manager for equipment that is in need of repair. You need to perform within team dynamics, etc.
Current Red Cross First Aid and CPR/FPR are preferred but not required.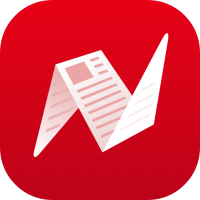 This is original content from NewsBreak's Creator Program. Join today to publish and share your own content.