CLEVELAND, OH - Despite the risk of contaminated swimming pools, swimming is a very good form of exercise and fun activity. Experts from Cleveland Clinic share some simple precautions to lower your chances of getting sick from the pools.
1. Don't swallow the water
"The most important thing is to avoid swallowing water," says Susan Rehm, MD, Vice-Chair of the Department of Infectious Disease and Executive Director of Physician Health at Cleveland Clinic.
When bacteria in swimming pools, water parks, or lakes goes uncontrolled, it will cause recreational water illnesses like diarrhea and skin irritation, so chlorine is essential.
However, chlorine doesn't kill the germs and bacteria instantly, they take quite some time. Urine and sweat bind to chlorine and together, they created chemical irritants that can also irritate your eyes.
This mixture of chemicals can even irritate your lungs and make you cough if you happen to swallow the contaminated water from the pool. By swallowing even just a bit of pools water can make you sick, so avoid swallowing it at all costs.
2. Shower before and after swimming
"Shower and clean off afterwards," says Dr. Rehm. "Pay careful attention to hand-washing because any bacteria on your hands can end up being swallowed if you touch your mouth or food."
You probably did this after swimming, but do you rinse properly? You should use soap to get rid of the bacteria from your body. For extra protection, use particular soap intended for swimmers. You can find them online. Dr. Rehm also suggested you to take bathroom breaks every 60 minutes and take your children every half-hour to check their pants or diapers.
Researchers from the Centers for Disease Control and Prevention (CDC) say skin, ear, and wound infections are some of the most common recreational water illnesses. Each of us carries .14 grams of fecal material into a pool, according to a 2013 report. That's why it's important to shower before and after swimming.
3. Check the weather
Many people do not care about the weather when they go swimming. Weather can affect bacteria levels in lakes, rivers, and streams. Bacteria count will increase, usually during hot days and after heavy rainfall. Be very careful if you decide to swim during that time.
Keep in mind with these three tips, by taking a few simple precautions, you can safely enjoy all the benefits of swimming.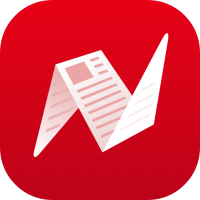 This is original content from NewsBreak's Creator Program. Join today to publish and share your own content.