AKRON, OH — Akron Community Foundation will award $500,000 in grants through its Summit County Opioid Healing Fund to nonprofits organizations and communities that support the Summit County residents directly impacted by the opioid epidemic. This funding program is part of the recently approved $2.5 million funds in Summit County to fight opioid addiction and recovery funding.
The funding will be given within 12 months through two grantmaking processes. The first round of funds process is open from July 15 until August 9, with the result to be announced in September. Should funds remain after the first round, the second round of funds will be open from November 15 to December 10, with the result to be announced in March 2022.
Eligible nonprofits and organizations using 501(c)(3) nonprofit fiscal agents may apply for the grant online at www.akroncf.org/SCOHgrantapp.
Up to $25,000 will be given to programs and projects within the Summit County region. Programs that involve collaboration with other agencies are preferred. Organizations can apply for both rounds of grants if they need funding for more than one program or project.
In order to be considered for the Summit County Opioid Healing Fund, one of the following priorities must be addressed:
Community-based programs or projects that support the priorities of the Summit County Opiate Abatement Plan, which include education, prevention, harm reduction and treatment of opioid addiction.
Programs, projects, or events that offer increased opportunities for peer support services, recovery-oriented services and community-based recovery events.
All decisions will be made by Akron Community Foundation staff with support from the Summit County Health Department. The final grantmaking approval will be decided by the Akron Community Foundation's board of directors.
For more information about the application process, visit www.akroncf.org/applySCOH or contact John Garofalo, Akron Community Foundation's vice president of community investment, at 330-436-5624 or jgarofalo@akroncf.org.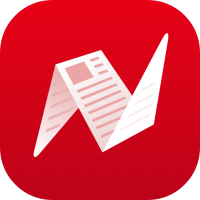 This is original content from NewsBreak's Creator Program. Join today to publish and share your own content.