CLEVELAND, OH - Cuyahoga EITC Coalition is accepting appointments for free tax preparation. You can maximize your tax return and keep every penny you earned.
Cuyahoga EITC coalition is a part of the IRS Volunteer Income Tax Assistance (VITA) program.
Since 2005, they have been working with families and individuals in the county to make use of their earned income tax credit (EITC). They are coaching individuals to understand asset-building programs.
EITC is the largest, most effective relief program in the county designated to supplement the income of people who struggle to make ends meet.
Since 2005 The Cuyahoga EITC Coalition has helped over 148.000 families. In 2019, Cuyahoga EITC completed 13, 585 federal tax returns.
Over 18 million dollars in refunds were put back in the pocket of the family. And the Coalition has returned $30 for every $1 spent on program cost.
If you want to join and do not understand English, translation services are available in Spanish, Mandarin, Cantonese, Arabic, and American Sign Language.
Free tax preparation appointments with the coalition, can save you hundreds of dollars. Eligible hardworking families can receive up to $6,600 at tax time with Earned Income Tax Credit.
All of the returns will be completed by IRS-certified volunteer tax preparers at tax sites located in Cuyahoga County.
If you're scheduling an appointment, you can easily find the tax sites closest to you.
This year, virtual appointments will be available. This is due to the coronavirus and the need to stay safe.
This service is for those who make under $57,000 per year.
To schedule an appointment visit refundohio.org or call 211.
The EITC is also open for volunteering opportunities shall you want to join.
They are open for the position of tax preparers, greeters, and translators.
Due to Covid-19 EITC is committed to supporting the government in keeping people safe. Therefore you can drop off your documents, wear a mask if necessary, disinfect the office, and reduce working hours and days.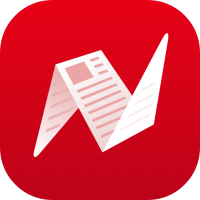 This is original content from NewsBreak's Creator Program. Join today to publish and share your own content.