CLEVELAND, OH—Cuyahoga County, in cooperation with the City of Cleveland, is partnering with local organizations to vaccinate individuals that are homebound.
The eligibility of the individuals is being screened by the Western Reserve Area Agency on Aging. You could refer an individual in need by contacting the Western Reserve Area Agency on Aging at (216) 621-0303.
If you're referring to a person, please be prepared to provide the individual's name, demographic information, DOB, phone number, and address.
Those who are eligible are persons that are home-bound. That includes those who need help from another person or have to have medical equipment to leave home.
Those medical types of equipment are namely crutches, a walker, or a wheelchair to leave their home.
If their medical provider believes their health or illness could get worse if they leave home, they're also eligible for the program.
You could check the website of areaagingsolutions.org.
Other than Western Reserve Area Agency on Aging, this vaccination is due to the cooperation of the Cleveland Department of Public Health, Age-Friendly Cleveland, and the Cleveland Department of Public Health.
Social distancing protocol will be maintained during these events. Bear in mind that taking a vaccine will protect other people from contracting Covid-19 from you.
You could also find more information on https://www.areaagingsolutions.org/. You can contact them to make appointments on where and when to get vaccinated.
People who get vaccinated can be seniors or those who are disabled, according to Cuyahoga County Health Commissioner Terry Allan said.
"And there may be caregivers in the home that is there and they really aren't able to get out themselves so much because they're committed to that care," he said.
People are welcoming these initiations with warm hearts.
"It's been an extremely rewarding experience. The clients are extremely grateful and very welcoming when we come to their homes," according to Amy Geiss, public health nurse supervisor with the board of health.
So far, 100 vaccinations have been done.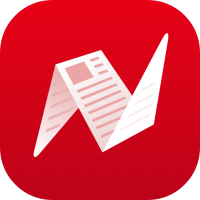 This is original content from NewsBreak's Creator Program. Join today to publish and share your own content.