AKRON, OH — A recent study by Ali Enami, Ph.D., assistant professor of economics at The University of Akron, reveals that increasing teachers' wages in Ohio's high poverty school districts affect students for having better test scores.
Enami's recent research, "Labor versus capital in the provision of public services: Estimating the marginal products of inputs in the production of student outcomes," which was co-authored with James Alm, Ph.D., professor emeritus at Tulane University, and Rodrigo Aranda, Ph.D., postdoctoral research associate at Georgia Policy Labs in Georgia State University, was featured in Economics of Education Review recently.
According to the study, a one percent increase in teacher salary in high poverty school districts resulted in a 2.6-2.9 percentage point improvement in high school graduates' math competence rate between 1996 and 2015.
Another thing to note is that additional operations and construction expenditures for public schools in Ohio influenced student test scores. Despite enormous investment in buildings by the state of Ohio over the last decades, only higher operating expenses appear to influence kids' test results, and that the effect appears to be exclusive to high poverty school districts.
The authors examine a variety of criteria, which include attendance rate, class size, discipline and teachers' compensation that may describe how the additional operating expenditure would influence better test scores. They discover that the only explanation for this association is teacher compensation.
"We believe our study will help inform policymakers at the state and federal level about how to focus already limited resources on areas that may have a larger impact on students' achievements," said Enami. "Focusing spending increases on high poverty school districts can create a higher return for the state and federal investments."
The study of Enami along with Professor Alm and Aranda can be viewed by clicking this link.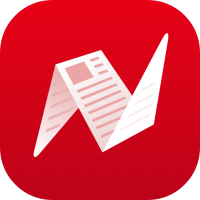 This is original content from NewsBreak's Creator Program. Join today to publish and share your own content.