Akron, OH—After over ten years of working with the application of Artificial Intelligence (AI), big data, and business analytics, companies proceed to focus on operational adjustments needed to remain on top of today's growing technology. On Sept. 23-24, The University of Akron's (UA) Center for Information Technologies and Analytics (CITA) will have its fourth annual Business Analytics Innovation Summit, which is held online to concentrate on analytics in action.
In a 2020 Deloitte survey, over half of senior executives estimated that AI would remodel their sectors for at least 1-3 years, and three-quarters within 3-5 years. Speakers on this year's agenda will assist companies in planning for these impending changes. Case studies with real examples of firms that are successfully implementing analytics and AI tools to make improvements in business processes along with accomplished data-driven benefits will be presented by speakers.
Here are the presenters:
Allison Rajakumar, Sr. Manager, Statistics & Data Analytics, Lubrizol
A Data Analytics Journey in Specialty Chemicals at Lubrizol
Chris Deniziak, Data Strategist/ Data Architect, Clear Process Solutions
Step Back to Step Forward: The Journey to Data-Informed Decision Making
Chris McPherson, Venture Builder, Data Science Strategy, 1848 Ventures
Digital Exhaust – The Sludge Holding Back Your Analytics Engine
Mark Wells, Vice President for Customer Innovation and Value, Optiyol Ozan Gozbasi, Co-Founder and CEO, Optiyol
A Pandemic Lesson for Normal Operations: Combining Optimization and Machine Learning Algorithms to Improve Delivery Performance at Lower Cost
Pat Thontirawong, Senior Machine Learning Engineer, Data Revenue GmbH
MLOps: Automate your Machine Learning Pipeline without a Headache
This virtual summit is free and open to business professionals, university students, staff, and faculty. Information regarding registration and a full event schedule can be located on the Business Analytics Innovation Summit website by clicking here. In advance of the event, participants will be given specific log-in instructions, including which platform to utilize to attend the Summit, via email.
Graduate and undergraduate students from the University of Akron are welcomed to attend. Students who register for the Summit and attend will be entered into a lucky draw to win one of two Dell laptops.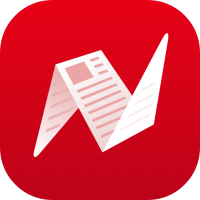 This is original content from NewsBreak's Creator Program. Join today to publish and share your own content.