Kent, Ohio—On Tuesday, Todd Diacon, The Kent State University President declared a major, first-of-its-kind new student support initiative aimed at getting more Kent State Golden Flashes to graduation, and beyond. The Flashes Go Further Scholarship Program is for Kent State students from Ohio, from entering freshmen until graduating seniors, whose Expected Family Contribution (EFC) is 10,000 or below. It also encourages all Kent State graduates to enroll in graduate programs at Kent State.
The purpose of Kent State's Flashes Go Further Scholarship Program is to give recipients aid to cover the general fees, the full cost of tuition, and over $1,200 a year for books, which means that these students can graduate without having to worry about debts for books, general fees, and tuition. Current full-time juniors and seniors on all Kent State campuses with an EFC of $10,000 or less will receive financial aid in their final semester before graduation to fulfill the unmet need for in-state tuition and fees.
This unique program contributes more aid than similar programs at other Ohio's public institutions. The program builds on the university's achievement in graduating more students, which have won national awards. All Kent State students who enroll in a Kent State master's program after receiving their undergraduate degrees will get a $2,000, scholarship, and out-of-state students will receive in-state graduate school tuition after they graduate from Kent State.
"This program is a testament to our deep commitment to access and completion for all," Diacon noted. "We are consistently recognized nationally for our success in graduating more students. Our graduation rate is already the highest in northern Ohio, but we won't rest until all students we enroll graduate and succeed in their first jobs after college or enroll in our graduate programs."
The university's commitment to access and completion is reflected in the new student aid program, which is founded on Kent State's goal to transform lives and communities through the power of discovery, learning, and creative expression. In reality, Kent State's Regional Campuses already provide lower tuition, making education more accessible.
"For years, we have succeeded in expanding access and degree completion," Diacon said. "In today's world, with rising costs, access is now only half the challenge. With the Flashes Go Further Scholarship Program, we will increase our sector-leading graduation success even further, ensuring that our students not only enroll, but cross the finish line and graduate."
For more information regarding Kent State's Flashes Go Further Scholarship Program, check it out by clicking this link: www.kent.edu/financialaid/flashes-go-further-scholarship-program.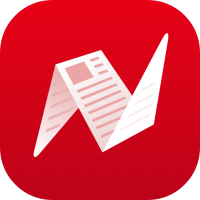 This is original content from NewsBreak's Creator Program. Join today to publish and share your own content.