Akron, OH - On July 13, Mayor Dan Horrigan has declared, that the Deputy Mayor for Integrated Development, James Hardy, has accepted a role with the Robert Wood Johnson Foundation as a Senior Program Officer, which will start effectively at the end of the month. Mayor Horrigan has also announced that Sean Vollman, a development attorney with over 22 years of expertise, has accepted the invitation to manage the Office of Integrated Development effective on August 2, 2021.
"Serving Mayor Horrigan and the City I call home—as Chief of Staff and as Deputy Mayor—has been an honor and privilege," James Hardy said. "I will forever be proud of what the City accomplished during my time here, and thankful for the opportunity to have been a part of it. Akron is my hometown, and I have never been more hopeful about what this community can achieve."
established in 2018, The Office of Integrated Development's role was to combine the current departments of Economic Development, Downtown Operations, Recreation, Planning and Urban Development, and elements of Engineering under one strategic vision.
"I thank James for his years of dedicated service and for helping to successfully merge our economic and community development efforts under one roof," Mayor Dan Horrigan said. "James' diverse professional background and deep community connections were assets to the City during his tenure. I wish him the very best in his career and look forward to celebrating his accomplishments in the philanthropic arena."
Since 2003, Incoming Acting Deputy Mayor for Integrated Development Sean Vollman has been an Assistant Director of Law with the City of Akron. He graduated from St. Vincent - St. Mary (1991); Georgetown University (1995), and The Ohio State University Moritz College of Law (1999). He and his wife, Elise lives in Akron, with their two daughters who attend Akron Public Schools.
For many years. Sean has been the main construction, development, and real estate attorney of Akron. Some of his remarkable projects include Amazon; the Bowery Project; Dave's Supermarket/ Middlebury Plaza; Hickory Development; IRG East End; Mustard Seed; Stark State; Whole Foods Plaza; as well as every primary downtown housing expansion in the past ten years. Sean also has several experiences with the City's public land matters, purchasing processes, and CSO program.
"Sean is a seasoned development professional with decades of experience using tools and negotiations to draw jobs and investment to Akron," Mayor Horrigan said. "His vast knowledge and familiarity with City operations, services, and partner organizations make him an ideal candidate for this position. As Deputy Mayor, Sean will use his skills and experiences to bring together public and private collaborators to imagine and build a stronger, more vibrant Akron community."
After three years, the Office of Integrated Development is managing a strategic analysis of current strengths, along with opportunities to advance equity, build capacity, and drive policy within its critical public-facing services and programs, which include Lock 3, recreation and parks, housing, Great Streets, entrepreneurship, business retention and expansion, Elevate Akron, and others.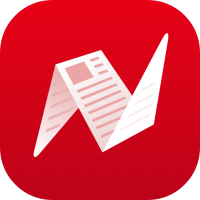 This is original content from NewsBreak's Creator Program. Join today to publish and share your own content.