CLEVELAND, OH — The #SupportBlackOwnedBusiness hashtag has nearly one million posts on Instagram, and Cleveland's Black-owned businesses are also positively influenced by that. The CEO of these five black-owned businesses are making a difference in their community.
The first is Cleveland Cold Brew. Cleveland Cold Brew offers complex, smooth, and sweet brews that could inspire visitors.
"Here at our shop, we're excited to share our delicious coffees and affordable breakfast and lunch options with our friends and neighbors. We spend up to 24 hours crafting our bold, smooth signature cold brew, but it'll only take one sip before you're hooked!" said Karen Ross, the owner.
The second is Chateau Hough, an urban vineyard that offers virtual wine tasting. Located in Cleveland's Inner City, the vineyard is comprised of 294 vines, set in 14 rows with 21 plants per row. They produce half Frontenac, half Traminette, both cold-hardy varieties of winemaking grapes.
Perfect Pineapple Wraps is the third on the list, a black enterprise that started when CEO Charron Martin received a scarf from her grandmother, Eunice. Charron would wrap it and wear it to bed every day. She could wear it with her curls. In the end, she created a look with it and started making the company's head wraps in her grandmother's basement.
Also on the list is Dornee Natural, a natural body, and luxury soap shop. Their products are created with the finest natural ingredients, intoxicating aroma, and free from harsh chemicals. They can be found at 2174 S. Taylor Rd. Cleveland Heights, OH, 44118.
Last but not least is The Real Black Friday. LaRese Purnell founds the Real Black Friday in 2014 as an event to offer exposure to Cleveland's Black-owned startups.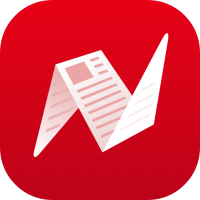 This is original content from NewsBreak's Creator Program. Join today to publish and share your own content.