CLEVELAND, OH — Kent State University announced that the Dix Stadium, the Memorial Athletic and Convocation center, and other sports facilities, will return to full capacity by fall 2021.
This is in line with the announcement by Mike DeWine, the government of Ohio, of removing most of the Covid-19 health orders.
Kent State Director of Athletic, Randale L Richmond said: "We could not be more excited to see our passionate fans have an opportunity to return in full capacity for the upcoming fall sports season."
"Our Golden Flashes fans are such a big part of what we do. They give us a great home-field advantage. Having the opportunity to see them back will be a welcomed sight for our student-athletes," he continued.
The Golden Flashes Football team, being a member of the Mid-American Conference, will open its home stadium on Saturday, September 11. They will be against Virginia Military Institute at Dix Stadium. The game will kick off at 11:30 A.M and can be seen on ESPN3. It can also be heard at Kent State Radio Network.
The Golden Flashes will host Bowling Green State University on Saturday, October 2 for a homecoming game, the University of Buffalo on October 9, while Northern Illinois University will take its turn on November 3, and Miami University on November 27th.
Sean Lewis, Head Football Coach of Kent State announced that Dix Stadium will be back at full capacity this fall. The same goes for the MAC Center for this upcoming fall volleyball season, according to Don Gromala, Kent state University Female Volley Ball Coach.
Murphy-Mellis Field will also be ready to welcome back the entire Golden Flashes. "Our supporters are an integral part of our program's success, so we are very grateful to have our families, friends, and alums in the stands while we contend for another MAC title!" said Kyle DeSandes-Moyer, Kent state Field Hockey Coach. Similar excitement was expressed by Rob Marinaro, head of Women Football Coach of Kent state.
Details of the volleyball, field hockey, and soccer fall schedules will be published this summer. With Covid-19, the government might make changes if necessary in the future. For more information on tickets visit www.kentstatesports.com or call 330-672-4455.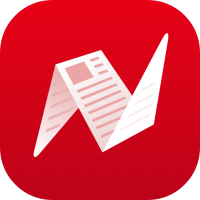 This is original content from NewsBreak's Creator Program. Join today to publish and share your own content.