CLEVELAND, OH — The Professional Development Center of the School of Graduate Studies at Case Western Reserve University is going to hold its first Three Minute Thesis or 3MT competition.
They are looking for graduate students to join their planning committee.
During the 3MT, master and doctoral students who participate must efficiently explain their research using presentations and slides within three minutes.
Normally, an 80,000 word Ph.D. thesis would take nine hours to present, in this competition, their limit is three minutes.
What exactly is Three Minutes Thesis? It was first done by the University of Queensland to cultivate their student's academic, presentation and research communication skills. Presenting in a 3MT increases their capacity to effectively explain their research, to a language-appropriate and non-specialist audience.
The idea of the 3MT came about when the state of Queensland was experiencing drought. To conserve water, residents were encouraged to time their showers, and many people use the three minutes egg timer at the wall of the bathroom. The Dean of the UQ Graduate School, Emeritus Professor Alan Lawson, was inspired by the idea, and the 3MT was born.
The timeline is that in 2008, the first 3MT was held at UQ with 160 Higher Degree by Research (HDR) candidates competing. In 2009 the 3MT competition was promoted to other Australian and New Zealand universities and enthusiasm for the concept grew. In 2010 a multi-national event was developed and the inaugural Trans-Tasman competition was held at UQ in 2010.
In 2013, the first Universitas 21(U21) 3MT competition was held with several universities competing from around the world, in a virtual competition. In 2016, 3M brought an expansion of the Trans-Tasman 3MT competition to include universities from Southeast and North Asia. The competition since then has been called the Asia-Pacific 3MT Competition.
In 2020, 3MT is held on a virtual platform due to COVID-19. Now, 3MT is held in over nine hundred universities across more than eighty-five countries worldwide.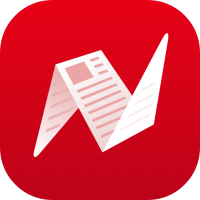 This is original content from NewsBreak's Creator Program. Join today to publish and share your own content.