CLEVELAND, OH — Researchers from Case Western Reserve University received recognition in the Fourth International Symposium on Polybenzoxazines which was held in Luxembourg.
One of the awards earned was the Lifetime Contribution to Polybenzoxazine Research, received by Hatsuo Ishida, Peter A. Asseff, Ph.D. Professor of Organic Chemistry.
Another award was earned by Ph.D. student, Irlaine Machado, as the Best Poster Presentation Award, for a poster titled "A truly bio-based benzoxazine derived from three natural reactants obtained under environmentally friendly conditions and its polymer properties."
Machado created the poster with several co-authors: high school students named Isabel Hsieh and Analisa Pellot; CWRU undergraduates Eric Rachita and Nicholas Pogharian; University of Buenos Aires researchers, Maria L. Salum, Daniela Iguchi and Pablo Froimowicz; Federal University of Rio de Janeiro's Veronica Calado; and Ishida.
Polybenzoaxine comes from benzoxazine monomers. Generally, Polybenzoaxine can be a substitution for epoxy, bismaleimide resins. It is derived from fiber-reinforced plastics and works as an adhesive. The research of the material is to achieve its safe use in various industries and applications as adhesives, heat resistance coatings and halogen-free laminate for printed circuit boards.
It has superior resistance to chemicals, low flammability and has excellent heat stability. Currently, the industries that have been using Polybenzoaxine are automotive and aerospace where the work area needs resins-based material that has superior heat resistance.
Case Western Reserve University is based in Cleveland, Ohio. The university ranked as one of the nation's leading research universities with a wide span of programs, from arts and sciences, engineering, health sciences, law, management to social work.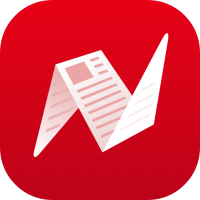 This is original content from NewsBreak's Creator Program. Join today to publish and share your own content.