Cleveland, OH — Persistent muscular pain after an intense workout is a sign that you have been overworking yourself.
In order to get stronger, people frequently set workout goals that can occasionally drive the body past its limits.
Caitline Lewis, MD, a sports medicine specialist, says, "Anybody can be at risk for over-exercising, not just athletes."
A workout that is more intense than a regular fitness session may appeal to both men and women. As an example, you're out for a run on a beautiful fall day, and your five-mile run turns into a ten-miler. The next day is as pleasant, and you are in good shape, so you run another eight miles. This might result in what doctors refer to as "overtraining".
Muscle pain that lasts more than two days is a sign of overtraining (sometimes muscles are swollen, red and warm to the touch). Other injuries, such as chronic tendinitis or a stress fracture, may also occur as a result of overtraining.
Signs of overtraining may include:
A profound feeling of fatigue
Energy loss
Chronic colds, infections and other illnesses
Insomnia
Weight gain
Stamina decline
For women, a loss of their period (amenorrhea)
Those who consistently push themselves to their limitations when exercising risk developing the more dangerous condition of overtraining. College athletes, triathletes, ultra-marathoners and other endurance athletes are more likely to experience this.
Overtraining, if left untreated, can damage your immune system and lead to osteoporosis and bone loss in women. Heart damage and rhythm abnormalities can develop in severe situations. Overtraining puts those with genetic risk factors at an increased risk of heart issues.
So, how to recover from overtraining?
Overexertion-related muscular soreness is typically straightforward to treat. If you take a couple of days off from exercising, the pain should subside. On the other hand, overtraining recovery is more difficult, requiring at least six to eight weeks of downtime.
When you're ready to start exercising again, a coach or doctor may advise you to build in recuperation time by taking a day or two off each week. Also, depending on your training regimen and goals, cutting your activities by fifty percent to eighty percent for a whole week, every four to six weeks, may be beneficial.
Those who overtrain once are more likely to do it again. Dr Lewis suggests working with an exercise or sports psychologist to avoid this. It's a good idea to visit a doctor, physical therapist or personal trainer if you think you're exercising too much.
"The earlier we intervene, the shorter the recovery," she adds.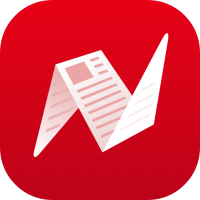 This is original content from NewsBreak's Creator Program. Join today to publish and share your own content.