The name, image and likeness (NIL) era of college athletics kicked off on Thursday and I caught up with stakeholders from across the industry to get their reactions to the long-awaited date of July 1, 2021.
"It's pretty crazy right now, just being all over social media and seeing how fast-acting it's already been," said a current Division I softball player, who spoke to me on the condition of anonymity. "Seeing bigger names in the sports world – even for women, too, you have the Cavinder twins (Hanna and Haley) at Fresno State who already have big deals. I think it's awesome. I think it doesn't really matter necessarily the sport. We have our heavy-donator sports like football and basketball, but honestly, it's just more power to them.
"I just think it's a really cool opportunity and it's a way for people to actually get to know other sports. For instance, I think of [Oregon softball player] Haley Cruse or people that are big on social media and have platforms that they've built for themselves. Now, they can actually build up off of it without ever having to be nervous about getting in trouble or breaking any rules.
"I think it's a really big step towards the NCAA doing some good for their athletes."
The first deals were officially announced on social media once the clocks struck midnight and that was only the beginning.
"We had a late night last night, just with final preparations on the campaign that we're running," Sam Weber, the senior director of communications for the technology and athlete endorsement provider Opendorse, told me on Thursday. "I know for a fact there were people working on a few things into the wee hours of the morning, the twos and threes."
As third-party providers worked until 2 and 3 a.m., endorsement deals worth upwards of $20,000 and $30,000 were finalized and announced.
"Today you're going to get those big deals, the ones that have kind of been getting planned out and have been in the works for a while," Peter Schoenthal, the CEO of the disclosure management and education platform Athliance, told me.
"But outside of that, I don't think today's going to be a great snapshot of how this is going to look. I really think in the next month or so, you're going to see a transition from the big deals – like some of these $20,000 deals or working with these national brands – they'll start to simmer and then you'll really start to see those micro-deals that are going to drive name, image and likeness as kids get more savvy, as schools get more savvy, as individuals and business owners kind of feel out what name, image and likeness is. We're starting to get reached out to by local business and entrepreneurs – like what I can and can't do – because now it's really on everyone's mind, so I think you'll start to see the transition as others get more educated."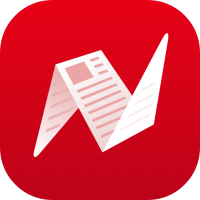 What is the range of endorsement deals so far?
Weber said the early returns from Thursday generally confirmed Opendorse's expectations heading into July 1.
"The $20,000, $30,000 clip, that's definitely on the high end," Weber said. "That's really been restricted to the very few. We've seen a decent volume between the $500 to $5,000 range, obviously with more happening around $500. Then at the lower end of the spectrum, there have been several advertisers who have offered industry-wide deals starting at that $30 to $50-mark, but they're available to every student-athlete who wants to claim it."
The most common industry that has pursued endorsement deals with college athletes so far – "and this is totally anecdotal," Weber said – has been retail.
"So the Degree deodorant, the Gopuff, Runza on a more local/regional rep level," he said. "Those have been kind of the big players. There's a protein brand that did a large activation earlier today. Those have been the most active as far as markets go, but it's really been across the board. We saw somebody come through using Opendorse Deals to get a Cameo-style shoutout from a volleyball player with a large following for their daughter's birthday earlier today, so it's really going to be all across the board."
Jim Cavale, the founder and CEO of INFLCR, told me, "At this point, we've seen everything from $1-deals to get people to be active – and a lot of marketplaces are doing that – all the way to, we've heard of deals that are in the five-figure range and beyond."
The DI softball player who spoke with me highlighted the energy drink company CELSIUS as one that she and her teammates could be interested in, as well as fashion brands.
"I honestly did not see it coming this fast since it just passed today," she said. "It's honestly a lot easier now for us to look into because previously we'll post a picture on Instagram and then you'll have like 10 pages (that) will be like, 'Hey, DM us to collab' or 'DM us to get free stuff for promoting us,' but we could never actually feed into that. We could never actually do anything like that, like other college girls could, so now that we could, it's definitely something that we can look into."
What's the initial market for the 'average, not-famous athlete'?
One of my readers, Scott H., posed a question earlier this week:
I'm curious, how will the NIL era affect the average, not-famous athlete? For example, does your typical backup tight end at a P5 school stand anything to gain by the new rules? Nobody ever wanted his autograph anyways lol. Isn't his scholarship now at risk?
I told Scott that no scholarships were harmed in the making of economic freedom for college athletes. But I directed his first two questions to some experts in the industry.
On the opening day of the NIL era of college athletics, what was the market like for the backup tight ends of the world and their relative peers across other sports? (Also, I'm trying to think of who was the most productive backup tight end in recent memory. Feel free to throw out some nominations in the comments below.)
"It's not that it's too soon [to know what the market is], but it is," Schoenthal said. "OK. It's not too soon in that we know that they're going to be able to do camps when they go home. They're hometown heroes. It's about how crafty they get. The one thing that all these platforms can't do and the one thing no one's talking about is in order to build your brand and be marketable, it takes work. So it's going to take buy-in from the individual student-athlete to really make this work for them, if they really want to make opportunities and create opportunities.
"For the backup tight end, boosters do want to get involved in this, it's just how can they, right? Why wouldn't you create a website, print 500 headshots, sign them and sell them for $30 a pop? That's $15,000, with shipping and costs, you'll lose some money off of that but there's little ways you can go about it."
Weber said the market is wide for the backup tight ends of the college athletics universe because many brands, especially those based in and around college towns, will simply want to be involved in supporting the local university and its athletes.
"There are dozens, if not hundreds, of brands across the country – and I would say dozens on every college campus – that if you go to the football stadium, you see their signage around the stadium because they want to support that program," Weber said. "Sure, they might be tracking an ROI to that sponsorship but in most cases, it's because they want to be tied to that support for the program that the fans know and love, and what better way to prove that you support a program than by directly supporting student-athletes within that program?
"I think we're seeing a lot of those maybe not-ROI-tied deals, but deals that it's almost like cause marketing for local/regional brands that just want to be the first, or one of the first, to support the athletes at X institution."
Cavale added, "What I think is interesting is, I see a lot of brands wanting to get in. I wonder if one of the reasons they want to get in on this now is to say they were one of the first brands to do a deal with a student-athlete."
Kyle Elias, a cross country runner at the University of Nevada, told me that as of Thursday morning, he hadn't heard of any of his teammates announce any endorsement deals, but he noted that Nevada quarterback Carson Strong had included his agent's handle in his Instagram bio. From players opening their direct messages to the public in order to invite potential endorsement opportunities to athletes listing their agent or booking information in their social media bios, they're letting the world know they're open for business.
"One cool thing that we've started to see happening is within Opendorse, for every athlete, they have a personal profile where they essentially use it to market themselves to specify what types of deals they like, list their accomplishments, basically why a brand would want to work with them," Weber said. "Each of those profiles has a unique link and we've started to see, without an intentional push to do so, we're seeing dozens and dozens of college athletes starting to add their Opendorse profile link to their Instagram and Twitter (bios) so that's been really cool to see and it makes sense for the individual because a brand can just click that profile and book a deal."
"I think it's definitely something for other sports than just football and basketball to get their name out there and be promoted," the DI softball player said. "That could benefit sports, especially women's sports, and how we can actually build up off of our social media platforms like other college girls our age do."
While Nevada quarterback Strong might have more endorsement opportunities than most athletes at the university given the sports and the position he plays, Nevada cross country runner Elias pointed to local small businesses in the Reno area as potential endorsement options for Olympic-sport athletes.
"There's a lot of different things that go into running and I feel like being a public ambassador for a brand would be super cool, like a local Reno company," Elias said. "We have two Reno Running Company stores in Reno and I have teammates that work there so if they were to offer one of us to be an ambassador for them that would be cool, or for a small boutique in downtown Reno. Just something like that. Some type of small business, representing them would be super cool."
When asked to pick out an athlete at Nevada who doesn't play football or men's basketball but who could still be very marketable, Elias pointed to women's track and field athlete Nicola Ader. "She exemplifies everything about being a student-athlete and she is part of this volunteer group called the Reno Burrito Project," he said. "Every Sunday, they make a ton of burritos for homeless people downtown and they hand out a ton of them every week. She's a heck of an athlete, great teammate to everyone and just all around a great person. I could definitely see her being one of those people outside of basketball and football that could receive some type of endorsement."
Will NIL disrupt team chemistry?
One of the arguments or cautionary tales against the allowance of NIL was that team chemistry could be disrupted if the starting quarterback earns significantly more money from endorsements than, say, his left tackle.
*Insert monologue about how players already receive different amounts of playing time, have different levels of production and have different degrees of celebrity on social media or on campus, while members of a coaching staff also earn differing levels of income.*
"That kind of idea already exists because you've got guys that are on scholarship, guys that aren't," Elias said, "and I think with NIL, I don't think it'll be much of a difference. Us cross country runners, we already have a lot of differences on the team, but we all get along very well with each other. We have our days where someone's not getting along with someone else but it gets resolved in a day or two, but I don't think it'll be much of a difference if someone's making more money than someone else."
July 1 saw University of Miami quarterback D'Eriq King announce multiple endorsement deals and Auburn quarterback Bo Nix waited until 12:01 a.m. local time to post on Instagram a paid advertisement for Milo's Tea Company.
Now keep an eye on the Instagram stories of their teammates to see whether high-profile athletes get out in front of any potential concerns about locker room discord by throwing a team barbecue, gifting pairs of Jordans to their linemen or some other endorsement-funded olive branch – whether it's actually needed or not.
In the NFL, former Indianapolis Colts quarterback Peyton Manning bought his offensive linemen gifts ranging from watches to custom suits to Blu-ray players before they were even on the market, while this old ESPN story noted how former Miami Dolphins running back Reggie Bush gifted his offensive linemen Segways, Tom Brady bought Audi Q7s for his linemen on the New England Patriots and former Cincinnati Bengals quarterback Carson Palmer had a hot tub delivered to the homes of each of his offensive linemen.
Disparities in income, popularity and production have already existed in sports, even at the college level, prior to the start of the NIL era, and a playbook exists for taking care of – off the field – those who take care of you on the field.
"I don't think that in this certain case with our name, image and likeness that we should ever take it out on each other," the DI softball player said. "You don't want it to take away to the point where you're not even focused on your sport anymore. That's the reason we're here and we are getting paid by our schools.
"We're here to play the sport that we love and we're playing for our university so it is a little nerve-racking to think people could get a little too caught up into the fame or money part of it all, where it's like, 'Oh, I'm going to make more TikToks or have more followers than you, I should start over you. People are going to come watch me start because I have 150,000 followers and you only have 1,000 followers.'
"I don't think that should ever coincide. It's not a promotion to be like, 'Oh, our TikTok star is out playing shortstop but she's honestly the second-best shortstop we have.' I just don't think that should ever be put together."
'Failing to prepare is preparing to fail'
So how did Day 1 of the NIL era go?
"I think it's been just that, day one," Cavale said. "This is not a sprint. This is a marathon and when I say that, I mean this is going to go on forever. This is going to be decades and decades of NIL activity and that is special."
"It's been hectic, it's been busy, it's been amazing," Schoenthal added, "but it's gone according to plan."
Elias, the Nevada cross country runner, said that while neither he nor his teammates have entered into any NIL deals, he feels prepared for if and when those opportunities come, after many states rushed to pass a state law related to athlete compensation prior to July 1, only for the NCAA to then pass an interim policy that allows for member schools in states without a state NIL law to make their own rules, within the NCAA's guidelines.
"I would definitely be comfortable with whatever comes my way," Elias said. "I have a pretty good understanding of what's going on."
From athletes to athletic departments to the third-party companies tasked with providing universities with education, social media or compliance services, Thursday marked the culmination of months, if not years in many cases, of preparation. "The day in general just has me awestruck in a way," Weber said. "It's incredibly rewarding just because it does feel like a lifetime that we've been building up to it."
"Failing to prepare is preparing to fail," Schoenthal said. "We were prepared so today has weirdly been anticlimactic in a good way."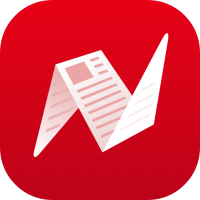 This is original content from NewsBreak's Creator Program. Join today to publish and share your own content.