'Any amount would probably help me out'
At the Big Ten men's basketball media day in October 2019, California Senate Bill 206, which was signed just days earlier and which is otherwise known as the "Fair Pay to Play Act," dominated the discourse that morning and early afternoon, six states away in Rosemont, Illinois.
It was there at the Hilton Rosemont where Iowa's Luka Garza – then a first-semester junior who was coming off of a sophomore campaign in which he averaged 13.1 points per game – said his credit card regularly got declined at the end of the month as he waited for his next cost of attendance stipend.
"I can definitely say that once I get towards the end of the month before that next stipend check, my card's getting declined," Garza told me. "You definitely go through your fair share of struggles. You got to pay rent, you got to pay a lot of different things. I bought a car, so I've been paying that off as well, so when you look at all these things, it would be nice to have a little bit more just to be a little bit more comfortable and not worried about all that type of stuff.
"Any amount would probably help me out."
Thanks to a breakout junior season, Garza went from being named an All-Big Ten honorable mention selection as a sophomore by the conference's media members to a consensus First Team All-American in 2020, to the consensus national player of the year in 2021. This spring, Garza swept all of the major national player of the year honors – the Naismith Men's College Player of the Year Trophy, John R. Wooden Award and Oscar Robertson Trophy, plus he received player of the year honors from The Associated Press, NABC and Sporting News, the latter of which he received for the second time in as many years.
Now, the Iowa big man whose credit card regularly got declined and who spent part of his time as an undergrad paying off a car may have helped chart a path for college athletes to monetize their NIL rights in the future. He is believed to be the first college athlete to launch an NFT, through an auction on OpenSea, which closed April 9. The winning bid was 19.9111 wrapped Ethereum (WETH), which is a cryptocurrency whose value at the time placed the winning bid at the equivalent of $41,141, and a portion of the proceeds will go to the University of Iowa Stead Family Children's Hospital.
In addition to receiving the NFT – the one-of-one, Luka Garza Consensus National Player of the Year Card – the winner of the auction will have the opportunity to play a game of H-O-R-S-E against Garza, join him for a dinner and a movie, receive a pair of signed shoes that Garza wore when he broke the Iowa men's basketball career scoring record and receive a lifetime VIP pass to all future basketball camps that feature Garza. The winner of the auction has since listed the NFT for an asking price of 30 WETH, or the equivalent of $72,602.40.
"What we want to be is part of the solution," Luka Garza's father, Frank, told me, "be the thinker that comes up with a solution. Work together. It's not a zero-sum game in our opinion. Someone doesn't have to lose for athletes to win. No! We look at it like an infinite solution. It's not finite, it's infinite. Create more revenue. Well, how would you do that? Well, we're going to show you how.
"We're doing an NFT. We're going to do a series – because his number is 55 – we did a one-of-one and we're going to do 54 more. We're going to do a father-son one, we're going to do a Hawkeye legend one, we're going to do a Hawkeye hero one, we're going to do a Big Ten one, a Naismith one, you've got a series. We're hoping to show that you can create a trail of revenue by doing something that creates more revenue but doesn't take away from people and schools that are all used to getting that money to pay for other sports, to pay for other this and do all that, so it's a passionate thing."
Given the timing of Garza's consensus national player of the year campaign, the recent five-figure sale of his first NFT and impending state NIL laws, Garza and his national player of the year counterpart, UConn's Paige Bueckers, could make for interesting case studies in regards to hypothetical – but soon practical – questions about the value of a star college athlete's NIL and how one would go about maximizing his or her earning potential. Then there are follow-up questions about the potentially changing math involved in the stay-or-go equations for players with professional aspirations and the effects of those decisions on roster construction at the college level.
First, how much could a returning Naismith College Player of the Year Award winner, Heisman Trophy winner, Golden Spikes Award winner or AVCA National Player of the Year, etc., make from his or her NIL during the season after being named the best player in the sport? In other words, what happens when you're the biggest name and the best athlete in your sport, then you get to take a victory lap in a world where athletes are allowed to profit off of their NIL?
How would such an athlete go about maximizing his or her earning potential?
We could soon learn some of those answers through Bueckers, who was recently named the recipient of the Naismith Women's College Player of the Year Trophy, Nancy Lieberman Award and John R. Wooden Award, in addition to earning player of the year honors from The Associated Press and ESPN.com.
The follow-up question to the first hypothetical about the value of a returning national player of the year's NIL is whether some athletes with professional aspirations will return to school due to their annual earning potential in college, which is a topic that will be addressed in more detail in Friday's newsletter.
Could the potential financial windfall (combined with everything else) that comes with being a premier college athlete be an appealing, short-term option for some athletes, rather than choosing to forgo their remaining eligibility?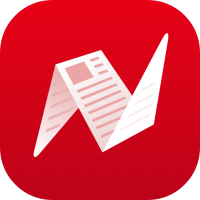 'She had like another 200,000 followers or something ridiculous like that'
Like many athletes, Bueckers could find a convenient path to monetizing her NIL through sponsored social media posts. But unlike most college athletes, she's approaching a seven-digit following on Instagram. Bueckers has the most Instagram followers among more than 300 recent All-Americans across 14 sports that I examined.
Of course, Bueckers had star power and a significant earning potential entering her freshman season at UConn but the realization of an All-America campaign, combined with a deep NCAA tournament run, can be a boon for college athletes. In the two-week span starting from the Thursday leading into the second weekend of the NCAA women's basketball tournament through the Thursday after the Final Four, Bueckers added roughly 125,000 Instagram followers, increasing her already sizable following by roughly 18 percent and bringing it to roughly 810,000 followers.
As of Wednesday evening, Bueckers has more than 820,000 followers.
"Obviously her Instagram account has a lot of followers," Bueckers' mother, Amy Fuller, told me. "I think since [the start of] the NCAA tournament, she had like another 200,000 followers or something ridiculous like that, so definitely, her Instagram account would probably be utilized for some of that. As far as what she would do, it's kind of going to be up to her to decide what kinds of things she would endorse, whether it's clothing or…she's very active from a social justice perspective, too."
Fuller noted that her daughter is also passionate about children, music, monochrome outfits and shoes, from brands such as Nike and Vans. "I would say 90 percent of her shoe collection is either Vans or Nikes," Fuller said.
The reigning national player of the year's "Buckets with Bueckers" basketball clinics, which allowed her to raise money for local charities while in high school, allowed her to combine some of her interests and passions in one event. Don't be surprised if there's a charitable or social justice component, whenever Bueckers' NIL strategy materializes.
"She's definitely huge – huge – into music," Fuller said, "and she's just a very compassionate person in general. She does have kind of a soft spot for young humans, like if you would've seen her at some of these camps, she's just in her element. She does not shy away from that at all, like helping younger kids, so I think a lot of those things, like children's hospitals.
"One of the groups we would always try to target when we were looking for recipients for proceeds from these camps was kids who maybe didn't have access to athletics, whether, you know, financial reasons, transportation reasons, geographical reasons, whatever it would be. We kind of tried to focus on kids who maybe didn't have the same kinds opportunities that she had growing up – the AAU and phenomenal coaches, and the financial means to go to away tournaments. I mean, that's huge. That was huge for her. I mean if she was limited and was stuck just, you know, in Minnesota and not able to go to some of these tournaments and be seen by coaches, I think we'd see a very different outcome than we do today."
Fuller can even picture her daughter – whom Fuller said has to wear a purple shirt when she wears purple Jordans, since "everything has to coordinate" – collaborating with clothing designers in the future.
"There's a ton of possibilities," Fuller said.
Whatever products or companies Bueckers ultimately settles on in the future, when she's allowed to monetize her NIL, Fuller said she thinks research will be required to make sure they have "a lot of integrity." Just as companies and brands evaluate which athletes or spokespeople best align with their products, values and target audiences, many athletes will likely do their own due diligence in regards to potential corporate sponsors.
"It's kind of one of those things where they're almost going to be forced to have someone else handle this stuff," Fuller said, "whether it's an agent or a manager or parents step in and help. With somebody like Paige, with as many followers as she has and some of the preliminary estimates as to what she would do with this possibility, and it's probably going to be close to a full-time job to manage some of it."
Here's how Luka Garza would've approached monetizing his NIL, according to his father
If the state NIL laws in Florida and New Mexico – and the potential federal law(s) that could soon follow – that are scheduled to take effect on July 1, 2021 instead took effect on July 1, 2020, how would the Garzas have approached the monetization of Luka's NIL last summer, as he would've entered the fall as the preseason national player of the year in men's basketball?
"We had talked in the summer about just what that question was," Frank Garza said, "so here's how I would approach it."
The elder Garza's response outlined collaboration with Iowa's athletic department, self-mandated charitable contributions and an eye towards international sponsorships. While those three components could set the Garzas' hypothetical approach apart from the average college athlete, it provides insight as to where sponsorship revenue could come from, where it might go, and to what degree an athletic department could be involved in the process.
"The approach would be conscious," Garza said, "working together."
His answer included a wide range of references:
Ralph Waldo Emerson's essay titled, "Compensation" ("The only way to win is to make sure you give," Garza said.)
Salesforce founder and CEO Marc Benioff's book Trailblazer: The Power of Business as the Greatest Platform for Change ("He says, 'The only way out of this mess is through conscious business.'")
The tenure of Major League Baseball's former Commissioner of Baseball Peter Ueberroth ("He came in – remember that? How messy that was – he came in, hugged everybody, reminded them of what this is all about, what we're trying to do and then facilitated a process where what I just described took place.")
"First thing I would do is I would sit around and get with the athletic director of the university," Garza said. "We'd sit around and say, 'OK, let's take [grocery store chain] Hy-Vee,' who's a big sponsor of the program here. Well, Hy-Vee would rather just go right to Luka, say, 'Alright, [screw] them, I want you and I'm going to write you the check,' and I would say, 'No, we're not doing that. How does everyone win here? What do you guys need? What do we need? What are we going to charge?'
"And we would sit around and work that out and of course we would have the [University of Iowa Stead Family] Children's Hospital in there, too, because part of our NFT is giving it back, because karma is undefeated. You've got to give to receive, just like Emerson said in his great essay on compensation, which is the only way to win is to make sure you give."
Garza continued, "We would work out a financial package that, maybe is not what, say, [Iowa Director of Athletics Gary] Barta would want, right, but it wouldn't be taking it all away. We would compromise and collaborate and figure out a way to make it work. And that includes the other people that would like to sponsor Luka, like for instance, the people in [former] Yugoslavia. I'd bring that money to the table and put it in the pot."
Garza's mother, Sejla, is of Bosnian heritage and Frank Garza used to own the Italian professional basketball franchise Pallacanestro Trieste.
Identifying international income
While Luka Garza has a sizable social media following, with more than 87,000 Instagram followers – it's worth noting his following increased by roughly 60 percent from mid-February to early April, during a time of year when many stars' followings have increased – it's not on the same level as athletes such as Bueckers, some of the top 2021 NBA Draft prospects, such as Oklahoma State's Cade Cunningham (roughly 226,000 followers) or Gonzaga's Jalen Suggs (439,000), or former Alabama wide receiver and Heisman Trophy winner DeVonta Smith (370,000).
However, international athletes or athletes who have international connections, who are also college stars in a global sport, such as Garza, could potentially attract additional sources of revenue overseas that might be inaccessible to most college athletes.
College athletes with the largest social media followings, such as Bueckers, might have social media followings that are the size of the population of a small country – say, Fiji or Luxembourg – but there could also be a select group of athletes whose popularity in their or their parent's home country could be similar to, if not even greater than, their popularity in the U.S.
Take former Gonzaga forward Rui Hachimura, for example. Hachimura was a reserve on Gonzaga's national runner-up team in 2017 before developing into a First Team All-American, Julius Erving Award winner and WCC Player of the Year in 2019. He then became the first Japanese-born player to be selected in the first round of the NBA draft and he drew a dedicated, international media following when he entered the league.
Whatever the conversion rate is between the number of international media members who are covering a single basketball player and said basketball player's earning potential through international endorsements, it's pretty strong. Forbes estimated that Hachimura's income from endorsements during his rookie season could've reached $10 million, which Forbes projected in the fall of 2019 would rank second among all NBA rookies, behind only to New Orleans Pelicans forward and former Duke sensation Zion Williamson. If realized, Hachimura's projected endorsement revenue would've been more than double his rookie salary from playing for the Washington Wizards ($4,469,160) and it would've ranked just outside the top 10 among all NBA players, according to Forbes.
It's not an apples-to-apples comparison, but Sportico reported that one sports marketing expert believes Hideki Matsuyama's recent Masters win is "easily worth $600 million" during the lifetime of the 29-year-old Japanese golfer. Could a star college basketball player, golfer or gymnast with international connections tap into even one percent of one percent of Matsuyama's projected lifetime endorsement revenue from his recent win?
Frank Garza's hypothetical plan to help monetize Luka's NIL touched on potential sponsorship categories that included companies that have pre-existing relationships with the University of Iowa, as well as some sponsors that would be new to the greater Iowa athletics ecosystem, including some based internationally. While a fear might exist within athletic departments that athletes' NIL deals could cannibalize existing sponsorship revenue or contributions to the university, athletes could also open doors to new companies or industry segments.
A rising tide lifts all boats, as the saying goes.
"I think what you're going to see is athletes become more empowered and in a position to manage and market their own NIL," Darryl Seibel, a founding partner at Stadion Sports, told me. "It's actually going to create greater value across the entire ecosystem. That athlete will have an ability to speak to consumers that a rights holder may not ordinarily or automatically get to on their own. We've seen that in the Olympic world. Athletes will connect with brands and in so doing, can connect with consumers that your traditional rights holder may not get to and they'll establish a relationship with those brands and consumers that actually creates greater value for everyone.
"All boats will rise with this, and while I understand there may be some people who look at this and are concerned about preserving and protecting the core value of assets that are currently in the marketplace, actually, I think what you're going to see is greater value created everywhere. That's certainly been our experience in the Olympic world."