ATLANTA, GA - To spend the summer holiday, you can try an Atlanta escape room. This is the time to show your ability to stay calm in an emergency situation. Form a strong team and put your puzzle- and problem-solving talents to the test.
Since it will not be an easy one, you can invite your family or friends, which of course have the closest bond, to figure out the escape room together. Visit these escape rooms, because they are worth a try.
Amazing Escape
You've been stranded in a mountain hut. And there's a mystery virus on the loose that will wipe everyone off. You've been falsely accused of committing a crime you didn't commit. Maybe you had a wild night in Vegas and now you can't find your belongings. Choose which one interests you the most and escape within 45 minutes provided.
Big Escape Rooms
Big Escape Rooms provides four separate escape rooms that feed into your worst fears. You can try to save the world and your team from a fatal virus, elude a homicidal clown or pharaoh, or escape the locker room before your team is forced to surrender the basketball game. Your nightmares may come back to haunt you later, but who knows what will happen if you can beat them.
Ultimate Escape Game Atlanta
With these five experiences, you can pick from a variety of difficulty levels. Delete all proof that could implicate your employers, escape an undersea research center, unlock a vault containing the secret Cola formula, uncover the truth about an amnesic patient's dark secret, or combat the Axis Powers during WWII.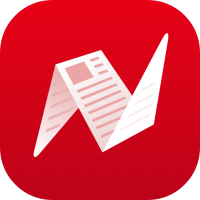 This is original content from NewsBreak's Creator Program. Join today to publish and share your own content.