ATLANTA, GA - Summer is a perfect time for laser tag games. Here in Atlanta, you can get a variety of laser tag adventures with realistic design and equipment to enhance your experience.
Check out these three laser tag games around Atlanta.
Netherworld Laser Adventure
The Netherworld Laser Adventure Battle Arena is the newest experience at the Netherworld Haunted House that features innovative Laser Tag Battle guns and a large designed outdoor battlefield with mazes, forts, and interactive features that will draw you into the battle. The Battle Arena is the ideal location for birthday parties, team building, and anybody looking for a unique laser tag experience. The venue will be operational every weekend and will be open for special occasions seven days a week with early reservations.
War Games Atlanta
Our 5000-square-foot realistic war zone is ideal for the numerous missions we perform. Snipers will appreciate the numerous windows, halls, and vast rooms available for CQB battles. Each area offers a distinct benefit that can save or ruin a mission. They use low-light circumstances in the conflict zone, and their 8-speaker surround soundscape enhances the authenticity. Your army must be at least 8 years old, able to carry the realistic taggers (around 3 pounds) and feel at ease in a semi-dark setting. This place has been popular with both adults and children.
Mobile Gamz
They now have a wide range of mobile entertainment options to keep you and your friends entertained in your home, office, park, or any other place. They bring you the best Mobile Video Game Theater, Outdoor Lazer Tag, Human Hampster Balls, WaterBlaster Wars, and StrikeForce in the market. Even if you're throwing a birthday party, a local or school event, a work party, a wedding, or any other party or event where you want to entertain your people, Mobile Gamz is the best alternative. Since 2010, they've been providing for the Greater Atlanta Area.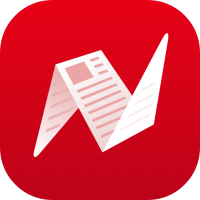 This is original content from NewsBreak's Creator Program. Join today to publish and share your own content.