ATLANTA, GA - If you're looking for an ophthalmologist or an eye doctor, Atlanta can offer you some of the best doctors for you to visit and consult about your eye problems.
Below are three recommended eye doctors around Atlanta.
Evan S. Loft, M.D.
He is an ophthalmologist who specializes in corneal, external, and refractive surgery. His undergraduate and medical school degrees are from the University of Georgia and the Medical College of Georgia, accordingly. Emory University provided him with residency and fellowship training. Dr. Loft joined Eye Consultants of Atlanta in 2008 and now has offices in Cumberland, Buckhead, and Fayetteville.
Dr. Loft has spoken at various ophthalmology conferences about LASIK and refractive surgery. He has also written pages for ophthalmic reference materials and other sources, as well as publications in peer-reviewed ophthalmology publications.
Alan M. Kozarsky, M.D.
He is an ophthalmologist who specializes in cornea, external eye problems, and corrective surgery. Hobart College handed him his undergraduate degree, while Albert Einstein College of Medicine awarded him his medical degree. He finished his residency and fellowship training at Albert Einstein College of Medicine and Emory University, separately. Dr. Kozarsky has been with Eye Consultants of Atlanta since 1987 and is based in Buckhead.
Dr. Dickie McMullan
She has spent the last 30 years assisting her patients in improving their vision. For severe nearsightedness, she provides LASIK, PRK, premium implant cataract surgery, and lens implants. She was one of the first women to finish from the University of Virginia Medical School's first female class. She pursued post-doctoral fellowships at Tufts and Tufts New England Medical Center after completing her residency.
She is a previous president of the Atlanta Ophthalmic Society and is board certified and a Fellow of the American Academy of Ophthalmology. She has served as an international lecturer and residency instructor. She also has participated in medical mission trips.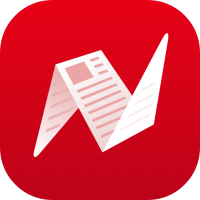 This is original content from NewsBreak's Creator Program. Join today to publish and share your own content.