ATLANTA, GA - If you are a Japanese anime lover, you may have seen parfait dessert that often appears in various series. What is parfait dessert? Parfait dessert is actually from France, but this one dessert is famous in sakura country, especially among young people. Essentially it is a soft serve ice cream topped with assorted sweets.
Some cafes close to schools and campuses in Japan generally serve the menu of parfait dessert that is most suitable to eat when the weather is hot. Usually, this dessert is served in jumbo size so you can eat it with a crowd.
Well, after hearing this do you want to try what Japanese-style parfait dessert is sold in Atlanta? Here are various places to eat that sell a variety of dessert parfait.
1. Sun In My Belly
Location: 2161 College Ave NE
Open Hours: Monday-Thursday 8 AM - 3 PM
Friday-Sunday 8 AM - 4 PM
Contact : 404-370-1088
As a one-stop food center consisting of a variety of dishes, Sun In My Belly successfully serves a variety of dessert options full of creations, creativity, and you should try their fruit parfait. Colorful ice cream served with seaweed jelly, ice cubes, popcorn, chocolate sticks, fresh fruit and decorated with large, multicolored cotton candies.
2. Nakato Japanese Restaurant
Location : 1776 Cheshire Bridge Road, N.E
Open Hours : Everyday 3 PM - 9 PM
Contact : 404-873-6582
For fans of matcha or the taste of Japanese green tea, there is nothing better to eat than Matcha Special Nakato, a bowl of snow globe-shaped dessert containing matcha ice cream, mint syrup, chocolate chips, and various other delicious toppings. Then on top is covered with a crispy pancake decorated with green tea lava cake.
3. Wagaya
Location: 339 14th St NW & 1579 N Decatur Rd NE
Open Hours: Tuesday - Sunday for Lunch & Dinner
Contact : 470. 575. 5799 (westside) & 678. 949. 9278 (Emory Village)
This store sells luxurious parfait and focuses on the use of fruit. Try Fruits Parfait that uses a lot of fruits & Matcha Parfait that uses matcha from Kyoto. The photos will look beautiful and suitable to put on social media.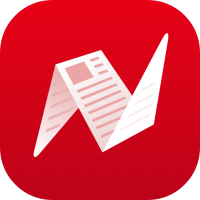 This is original content from NewsBreak's Creator Program. Join today to publish and share your own content.