ATLANTA, GA - The pandemic has been attacking for more than a year and creating massive changes in everyday life. Conditions that force us to be at home to prevent the spread of the covid-19, also change the way people dress. Of course, nowadays fewer people are wearing formal office clothes and glamorous outfits for evening events.
Comfortable clothing and face masks are essential things that should be used today and have become a style of dress during the pandemic. The current pandemic conditions make us wear face masks wherever and whenever. Undeniably, face masks have become an emerging trend in the fashion world.
Now there are many models and motifs of face masks that are attractive and can be adjusted to the outfit we wear. Pandemics are also creating new lifestyles, especially in the field of fashion. This turns out to be very influential fashion trends and the strategy of fashion activists in selling their products. During the pandemic, many people were looking for multifunctional clothing that could be used for casual events or work.
People now prefer to buy more comfortable and multifunction clothes rather than just focusing on-trend. This reality happens because more and more fashion users feel tired of the difficult pandemic situation. So they do not want to wear fashionable clothes to worsen the situation. after much time passed, masks and cozy outfits emerged as the global fashion trend. Creative and Innovative design begins to spread as people try to find a way to modify the mask, starting from design, the fabrics, to models.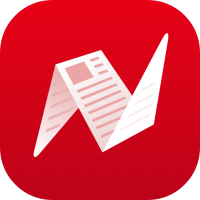 This is original content from NewsBreak's Creator Program. Join today to publish and share your own content.