ATLANTA, GA - The City of Atlanta Department of Public Works Office of Solid Waste Services provides solid waste, recycling, and yard trimmings collection for residential properties every week with a 96-gallon of roll cart.
The Solid Waste Services also provides senior residents who are 70 years of age or older with physical help of carrying the garbage at the curb if they are incapable.
To get the service, they need to show a licensed physician's certified statement that stated this person is physically incapable of placing or carrying the garbage themselves.
They also need to consider the backyard to truck size ratio, because if the truck cannot enter the backyard for collection, they will not be eligible for the service.
To submit the physician's statement and proof of age, the senior applicants can send the document by email to pwsettlements@atlantaga.gov or by fax at 404-546-9073.
According to City Code Section 130-37, If after submitting the documents the senior applicants are proven they are not eligible for the service, they have to pay $1,233.69 to receive it and send the payment to the City of Atlanta.
The City also released important reminders when using this service including, placing the carts curbside at 07:00 a.m on collection day, using City-issued carts and keeping it clean and odor-free, putting yard trimmings in separate bags, and many more. If residents do not set out the carts at the time of collection will not be collected until next week.
To cancel the backyard service, you can email pwsettlements@atlantaga.gov, write your name and address and someone will contact you.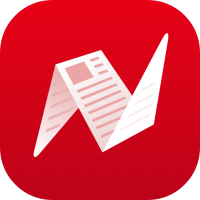 This is original content from NewsBreak's Creator Program. Join today to publish and share your own content.