ATLANTA, GA - Chattahoochee Park explains the visitor's favorite insects in the hot summer days of August, dragonflies, and damselflies!
First of all, what is the difference between dragonfly and damselfly? The most striking difference between the two insects is how they are positioning their wings. Dragonflies span their wings out flat on their side or slant them forward. While damselflies hold their wings close over their abdomen.
Not only that but if you look at their eyes, damselflies' eyes are widely separated so their heads resemble tiny dumbbells. Meanwhile, dragonflies' eyes are so close, almost touching each other.
You can witness the beautiful patterns of dragonflies and damselflies by visiting The Chattahoochee River National Recreation Area. You can enjoy the area, sitting by the pond as you look at a glimpse of their translucent delicate wings and a soft buzz if they fly by your ears.
A sunny morning is the best time to enjoy them, try to differentiate the species while you're at it! They are most likely hovering above the pond or hiding along the pond edges.
The park area also provides a wide variety of other insects, there are more than 70 species that have been identified. Ranging from the fast damselflies that fly up and down the river, the daintier one, and the multicolored one that hangs out in the pond. Visitors can always find a new species to observe from late March, through early October.
All areas inside the park that are close to the water are worth exploring, but the Island Ford, Sope Creek, and Johnson Ferry North are where the insects are located the most.
For information on different species of insects, you can visit https://www.giffbeaton.com/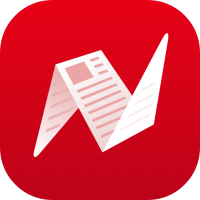 This is original content from NewsBreak's Creator Program. Join today to publish and share your own content.