ATLANTA, GA - Having a divorce can be quite hard, especially when you have to be in the court, fighting for children's custody. You'll need a professional lawyer to be able to help you get through these difficulties.
In Atlanta, several firms are confirmed to have the best divorce lawyers in town and you can contact them.
DANNY NAGGIAR (NAGGIAR & SARIF)
Naggiar & Sarif, LLC was founded by Danny Naggiar, who is also the managing partner. Danny is a family law attorney that defends clients in a wide range of disputes. In the Atlanta area, he also helps high-profile individuals and public celebrities with a variety of family law matters. Danny has handled active duty and military veterans in thousands of family, criminal, and estate planning issues in the Atlanta area. He provides his customers with great legal counsel and individualized service.
TERRI HERRON ESQ. (TERRI HERRON LAW)
Terri Herron, Esq. is well-known in Atlanta's legal world. Terri concentrates on results that are resolution-driven and settlement-oriented, which are often faster and less expensive for everybody involved. She has represented a wide range of individuals in divorce cases throughout Georgia. Herron has a solid understanding of Georgia law and court practice, which she can use to assist you in determining the right legal remedy for your circumstance. Terri Herron Law provides the same high-quality legal services while prioritizing health and safety.
ADAM SCOTT JAFFE (JAFFE FAMILY LAW, LLC)
Over the past 18 years, Adam has risen to the forefront of Atlanta's and Georgia's trial attorneys and litigators. In his Civil and Criminal Trial Practice in Georgia, Adam has won major cases in each and every region. His practice specialties include both basic and complicated aspects of Georgia family law.
He has conquered Atlanta and Georgia courtrooms in the most difficult national custody cases, obtaining million-dollar verdicts and defeating the federal government in criminal courts. Over the course of his 18-year legal career, Adam has litigated, tried, resolved, and won thousands of disputes in Federal, Superior, State, and Magistrate Courts.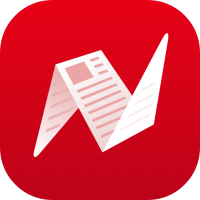 This is original content from NewsBreak's Creator Program. Join today to publish and share your own content.