DEKALB, GA – Join the free COVID-19 vaccination program on August 28 and receive a free uniform set and a $100 prepaid debit card.
On August 26, Commissioners Mereda David Johnson and Larry Johnson have announced that they will distribute free school uniforms during the vaccination event on August 28. There will be one uniform for every vehicle or for every child present for the vaccination. Guardians will be required to provide proof of school enrollment if their children are not present during the vaccination or if a uniform is requested for more than one child.
The county will also be giving $100 prepaid debit cards to everyone who will get their COVID-19 vaccines at the event.
The Saturday Vaccination Event will be held from 8 a.m. to 1 p.m. at The Stonecrest Mall. The DeKalb County Board of Health and DeKalb County Fire Rescue will administer either the Moderna or Pfizer vaccine. Citizens who are meant to receive their second dose are also welcome to the event by bringing in proper documentation of their first dose.
The event will feature guest appearances by gospel singer Dottie Peoples, trumpeter Milkshake Mayfield, NBA legend Dikembe Motumbo, and gospel radio host Larry Tinsley. There will also be free COVID-19 tests provided by MedCura Health.
Participants aged 12 years and older are welcome to receive these free COVID-19 vaccines. All participants will be required to bring their insurance information and photo identification. Participants are welcome to walk up and will also have the choice to remain in their vehicles during the vaccination process. Do note that Medicare, Medicaid, and most private insurance holders may be charged with an administration fee.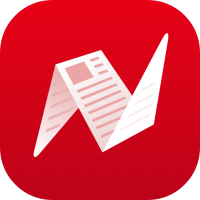 This is original content from NewsBreak's Creator Program. Join today to publish and share your own content.