ATLANTA, GA — Playa Bowls offers you delicious and healthy acai and pitaya bowls, smoothies, and juices with a lot of options. Founded by Robert Giuliani and Abby Taylor, Playa Bowls now has more than 120 stores across the U.S., one of them is located in Atlanta.
The founders, who used to chase summer on surf trips to Costa Rica, Panama, Puerto Rico, Nicaragua, Hawaii, and Californio, found a variety of acai or pitaya bowls in each place and decided to make their own favorite recipes.
Before having their first store, they made a deal with a pizza shop's owner to set up a stand in front of the pizza shop. Their story and their explanation about the benefits of acai made more and more people came to their stand. At some point, they then decided to develop their business to the next level.
This summer, Playa Bowls offers summertime specials menus, including Blue Crush Bowl, Summerade and Mango Pina Colada Smoothie, and Coconut Protein Bites. You can get all the specials in all of their locations from June 1 through August 31. You can order the menu in store, online, or through delivery vendors.
In addition to summer specials, Playa Bowls offers various Bowls menus with multiple base options: Acai, Pitaya, Coconut, Green, Banana, Chia Pudding, and Oatmeal. Every base also has many different topping options, including strawberry, granola, honey, and blueberries. Visit here (https://www.playabowls.com/menu/) to see their full menu.
Whatever option you prefer, they all have a lot of benefits for your health since they are full of vitamins, antioxidants, and nutrients that are good for cell healing, metabolism, energy-boosting, and more.
In Atlanta, they are located at 661 Auburn Ave, Suite 160, Atlanta, and are open every Sunday-Thursday from 9:00 am to 7:00 pm and Friday-Saturday from 9:00 am to 8:00 pm. Find more information about Playa Bowls on their website (https://www.playabowls.com/).
https://www.instagram.com/p/CSWsWa8AawB/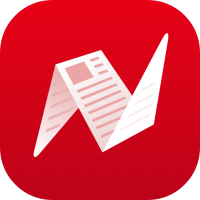 This is original content from NewsBreak's Creator Program. Join today to publish and share your own content.