ATLANTA, GA - There are many Atlanta residents who own a dog in either their home or apartment. However, dogs' personalities can be very differents from one breed to another. Here are some recommended dog breeds for first-time owners in Atlanta:
1. Golden retriever
The golden retriever has been described in many movies as an intelligent and loving dog. This breed is very affectionate to its family member and can live together with other pets without causing any trouble. The only thing that you have to be prepared for is grooming since the golden retriever has a quite long fur.
2. Cavalier king charles spaniel
Cavalier king charles spaniel is a small dog breed that is very suitable for apartment living. This breed is quite lazy and rarely bark. Small walk and exercise are enough to fulfill their desire since this dog breed will prefer to lay down on the sofa than doing outdoor activities.
3. Shih tzu
Shih tzu is a small and thick fur dog breed. This breed is very affectionate, playful, and will be happily playing with your other pets every evening. This dog is originally from China and is known as the dog owned by royalty. Although they are easy to handle, you have to maintain their grooming schedule since their fur is growing so fast.
4. Labrador retriever
Labrador retriever is a playful, active, and intelligent dog breed. This breed needs a lot of exercise since they have so much energy. You will not need too many grooming appointments since their fur is considered to be short. Labrador retriever is known for its love and addiction towards food, maintaining their daily food and nutrients intake will help this breed to stay healthy.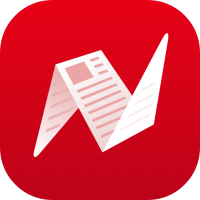 This is original content from NewsBreak's Creator Program. Join today to publish and share your own content.