ATLANTA, GA - Libraries in Georgia are diverse. They're spaces where people may pick up new skills, make new friends, start a new interest, or simply relax and so much more.
The following are fantastic libraries in Atlanta and some are in the city near Atlanta. They offer some of the finest resources in the state, whether you're writing a research paper for school or contributing to your community.
Metropolitan Library (Fulton County Library)
Metropolitan Library is considered as one of Atlanta's largest library branches, with everything a library should offer. There are occasional art exhibitions and book sales, as well as free Wi-Fi, computer access, an excellent reference section, and career assistance. If this branch does not have the books you require, they may be able to obtain them through the interlibrary lending program.
Dekalb County Public Library
This library is popular among fans since it is well-organized, making it simple to find what you're looking for. If you have a library card, you can use many of their resources from the comfort of your own home without having to go to the library. They also offer a variety of community programs for professionals and residents, including skill sharing, music, movie nights, talks, and more.
Forsyth County Public Library
Not only providing academic sources, they also have sections for entertainment purposes. If you're searching for a good price on used books, here is the place to go. They also provide a large collection of books and DVDs to choose from, which will satisfy even the pickiest readers and movie fans. It's also one of the best-staffed libraries, making it simple to get assistance when you need it.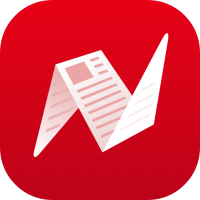 This is original content from NewsBreak's Creator Program. Join today to publish and share your own content.