ATLANTA, GA - If you're looking for a trusted and reliable pawnshop around Atlanta, you must visit these three shops. They provide great service and help for those who need loans.
The following are three recommended pawnshops in Atlanta.
Chapes-JPL
It is one of Atlanta, Georgia's top-rated pawnshops, offering low-interest pawn loans. They've been in operation for over 40 years. The Chapes-JPL is owned by Jeff Z. Loans on gold, jewels, diamonds, watches, and other valuables are available at the shop. They provide loans ranging from $100 to $5 million at some of the lowest interest rates in the industry. Their loan application process is straightforward and secure. They have private offices at the Lenox Center for confidentiality and discretion.
They operate tirelessly to acquire you the money you need and to ensure that you repay your loan. Chapes-JPL has over 18000 clients and has supported over $90 million in projects. All collateral is protected and housed in bank vaults, and a free estimate is provided.
Jerry's Pawn Shop
It's one of Atlanta's most popular pawn stores, offering a variety of items as well as quick pawn loans. They pay lots of money for jewelry and provide excellent value on high-quality items. They work with consumers to provide speedy cash and treat you with respect. The company offers financial assistance to customers who require a short-term pawn loan secured by collateral.
Customers can acquire layaway year-round with a 10% down payment at the business, which sells high-quality brand-name and pre-owned things at reasonable costs. They are a part of Atlanta's community. Jerry's Pawn Shop offers a product warranty for audio/video equipment, laptops, and other products for a nominal one-time fee.
Blair Village Pawn Shop
For nearly 30 years, the Blair Village Pawn Shop has served the Atlanta community. They provide simple and fast pawn loans on gold, electronics, and other undesired jewelry. The shop also buys and sells items at a reasonable price. Quotes and loans are provided by their friendly and knowledgeable staff.
They have a large collection of high-end jewelry in various designs. Check cashing, money orders, budget truck rentals, and moving materials are also available at the Blair Village Pawn Shop. If you are under financial stress, their financial specialists will be able to help you.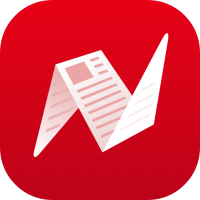 This is original content from NewsBreak's Creator Program. Join today to publish and share your own content.