ATLANTA, GA - Eyesight issue, such as blurry sight, is one of the most common things that could happen to someone. Some untreated eyesight problems can develop more issues and you will need doctors to check them for you. That's why wearing the right glasses is important.
There are a number of other indicators that you may require glasses. Let's take a peek at some of Atlanta's greatest places to acquire glasses.
Lenscrafters
Lenscrafters feature a large selection of frames and lenses, making it a popular choice for eyeglasses in Atlanta. If you have a general problem with your glasses, they will try to fix them for free, as they do at many Lenscrafters stores. On-site checks are available at most Lenscrafters, which is quite handy. If you don't have insurance, Lenscrafters will cost you around $70 to $90. If you have insurance, you should get a 10% to 15% discount on that pricing range.
Sam's Club
The Optical Center at Sam's Club is recognized for being honest about its costs. They also have the Member's Mark eyewear collection, which starts at $79 for a whole pair. They also have some good selections. At Sam's Club, you can obtain an eye test with an in-store specialist for $50. However, the cost of an eye exam will vary depending on your specific requirements. If you have astigmatism, for example, you should anticipate paying around $70. To arrange an eye exam, choose Sam's Club near you.
Costco
There are contact lenses, designer frames, and sunglasses available in their optical sections, as well as the newest technology in high-definition lenses. For customers without insurance, Costco has some of the greatest discounts on glasses. They also accept a wide range of insurance types. Without insurance, an eye checkup at Costco can cost anywhere from $65 to $100. The cost varies depending on whether you have an eye issue or if your eyes need to be dilated.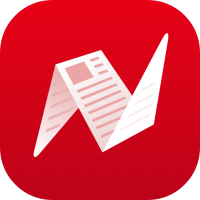 This is original content from NewsBreak's Creator Program. Join today to publish and share your own content.