DOUGLAS COUNTY, GA — Mexican cuisine offers spice and colorful flavor into your palette. They have tacos, nachos, quesadilla, arroz con pollo, fajita, and more. Find the best Mexican food at these three top Mexican restaurants in Douglas County.
"Everything we get here tastes great. From the tacos to the fajitas to the quesadillas. All yummy. Never fails. Service is friendly and fast. Taste like authentic Mexican food and not the gimmicky tex-mex spots," said Sheek T. on Yelp.
You can find Monterrey Restaurant operating at 9486 Hwy 5 Douglasville, GA 30135. They welcome customers every day from 11 a.m. - 10 p.m. People loved their arroz con pollo, Mexican chicken soup, and chicken fajita quesadilla. You can contact them at (770) 920-1099.
"Chips and salsa arrive quickly in a glass container, allowing everyone to pour your serving into a private bowl for dipping the tortilla chips. I ordered the Supremo Burrito with shredded chicken. The food came out quickly on very hot plates. The Burrito was very savory, even better when the salsa is poured on top. Service was excellent and the prices were reasonable, especially when the quality is apparent," said Andrew S. on Yelp.
Taqueria Jalisco operates every day from 11 a.m. - 11 p.m. at 8485 Hospital Dr Douglasville, GA 30134. They serve carne asada, nachos supreme, shredded beef tacos, and more. Call (770) 577-5715 or email taqueriajalisco@gmail.com for more information.
"For the food, I ordered the Chicken Chirizo quesadilla with mushrooms and it was extremely good and very tasty. My friend ordered the Chicken and steak nachos and she really enjoyed her dish as well. The margaritas were also on point too. The staff was very friendly and knowledgeable," said Kyle P. on Yelp.
Blue Agave is located at 3000 Chapell Hill Road, Douglasville, Georgia 30135, suite 105. They open every day from 11 a.m. - 10 p.m. They have Texas fajitas, chimichanga, beef enchiladas, and a lot more. Contact them by emailing contact@blueagabegrill.net or calling (770) 942-2844 or 770 942 2864.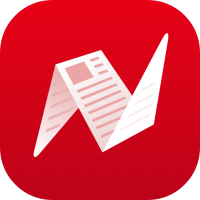 This is original content from NewsBreak's Creator Program. Join today to publish and share your own content.