ATLANTA, GA- Morehouse College partnered with augmented reality technology company Aetho, the makers of Beame. This partnership aims to make a 3D, fully interactive, and online version of its university to create a more inclusive admissions experience for students interested in joining the highly-ranked, historically Black college.
Through this new platform, prospective students who are financially challenged or geographically distributed can virtually tour the university in personal meetings with admissions counselors, one-on-one or together with their loved ones, making an experience that feels like an in-person visit without worrying about the expense of traveling.
The university's move to incorporate innovation and technology in their recruitment as well as admissions process positions Morehouse as a leader between historically black colleges and universities (HBCU) in making larger accessibility to the campus to a wide range of students from all backgrounds, when at the same time being an early adopter to a new strategy in order to attract and hold the best as well as the brightest students.
In addition, Beam gives augmented reality as well as expanded reality communication and collaboration in order to bring meaningful engagements via photorealistic 3D avatars.
"By using augmented reality and other extended reality platforms to extend our integration of education and cutting-edge technologies into the admissions process, Morehouse College continues to reimagine the student experience from prospect through graduation. Building a widely-accessible interactive engagement on the 5G Edge spatial computing platform is an evolution of Morehouse's historic traditions as a trailblazer and innovator in higher education," said the vice president for marketing, communications, and admissions and chief revenue officer, José Mallabo.
For more detailed information regarding this partnership, visit here.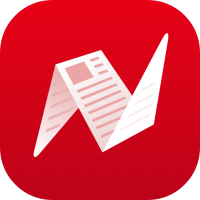 This is original content from NewsBreak's Creator Program. Join today to publish and share your own content.