ATLANTA, GA — Have you ever heard about Madam C.J. Walker? She was an African American philanthropist, entrepreneur, political as well as a social activist. She was well-known for her homemade line of hair care products for Black women.
The Madam CJ Walker Museum, located at 54 Hilliard Street NE Atlanta, GA 30312, is the best place to learn about her. In this museum, you can learn more about America's first female self-made millionaire as well as a leading African-American philanthropist while enjoying the museum's collection of memorabilia.
The museum has two different parts. One is devoted to the memory of Madam C. J. Walker, and the second part is dedicated to the legacy of WERD, the first black-owned and operated radio station located in America, which was established in 1949. The WERD museum has over 15,000 jazz, blues, gospel, and other records.
You have to make an appointment to visit the museum, which you can do here.
"The Madam CJ Walker/WERD Radio Museum in Atlanta which is 1 block west of the MLK Center. If you are in the downtown area please don't miss this opportunity to enjoy some old-school Jazz that Ricci plays for passerby's and walks you thru the history of haircare.
"He also covers the early history of WERD Radio Station which used to be upstairs above the beauty salon He has some vintage stereo equipment, nostalgic flat irons, and tools of the trade for the old school folks from yesteryear. We are the last ones to remember all this stuff so don't miss it!!" — MerkDogg on Tripadvisor.
To learn more about this museum, click here.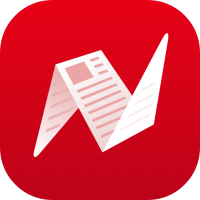 This is original content from NewsBreak's Creator Program. Join today to publish and share your own content.